Destin - Fort Walton Beach Shows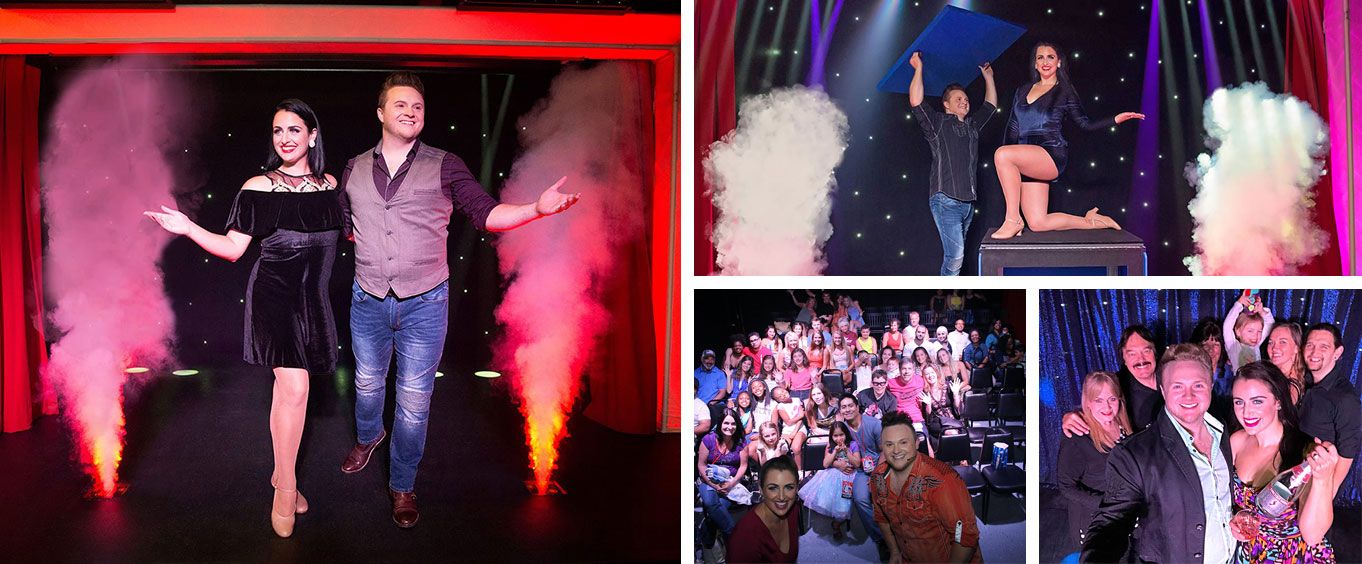 Destin - Fort Walton Beach Area Shows
The Maximum Magic Dinner Theater in Destin, Florida, features Noah and Heather Wells. The show is approximately 75 minutes long, just over an hour, and is great for children. The show is a family friendly environment that has dinner complete with a show. Located at the HarborWalk Theater in the beautiful Destin, Florida, it's a widely popular attraction for locals and tourists alike to frequent. If you're looking for a ticket when you visit, they're likely sold out, so buy them in advance. Noah and Heather Wells do amazing with the show. They use audience participation to involve the crowd. They do amazingly accurate mind-reading sessions on stage. There performance gives audience involvement, entertainment, comedy, breath-taking special effects, and spectacular illusions.
Available 95 days between Oct 23 & Sep 30
Oct 24
N/A
Sold Out
Oct 25
N/A
Sold Out
Oct 26
N/A
Sold Out
Oct 27
N/A
Sold Out
Oct 28
N/A
Sold Out
Oct 29
N/A
Sold Out
Oct 31
N/A
Sold Out
Nov 01
N/A
Sold Out
Nov 02
N/A
Sold Out
Nov 03
N/A
Sold Out
Nov 04
N/A
Sold Out
Nov 05
N/A
Sold Out
Nov 06
N/A
Sold Out
Nov 07
N/A
Sold Out
Nov 08
N/A
Sold Out
Nov 09
N/A
Sold Out
Nov 10
N/A
Sold Out
Nov 11
N/A
Sold Out
>
A fun way to get in the holiday spirit, Every Christmas Story Ever Told and Then Some show is a great night of theater. See some of our literary favorites we grew up hearing such as Charles Dickens "A Christmas Carol," Dr. Seus "How the Grinch Stole Christmas," and so many others we know along with some we aren't familiar with literally come to life. The stories are done like never before in a live stage production at the Seaside Repertory Theatre in Destin-Fort Walton Beach, Florida that consists of song, dance, and even humor. The play lasts for 90 minutes and is suitable for the whole family keep in mind though that seating is first come first serve, and that tickets go fast.
Available 10 days between Dec 12 & Dec 28
Dec 16
N/A
Sold Out
Dec 17
N/A
Sold Out
Dec 18
N/A
Sold Out
Dec 23
N/A
Sold Out
Dec 24
N/A
Sold Out
Dec 25
N/A
Sold Out
Dec 26
N/A
Sold Out