YOUR PEACE OF MIND IS OUR TOP PRIORITY
Should you need to cancel at any time, you have up to 48 hours from your vacation start date to do so for a 100% future travel credit.
God & Country Theater Tribute Shows
Click for More Information

Exclusive Online Offer: Family Pass Available
(Must purchase in advance online or toll-free at 1-800-987-9852)
Location: God and Country Theatre, 1840 W Hwy 76 Branson, MO 65616
1-800-987-9852
Description
God & Country Theater Tribute Shows Photos (31)
Customer Photos (19)
Branson, MO is home to some of the finest tribute show entertainment in the Midwest. Known for fantastic original shows and tributes to the best singers and songwriters in the world, this entertainment district is sure to impress you, especially when you go to see one of the Tribute Shows at God & Country Theater.
Each of these shows is high-energy and fun, providing some of the most spectacular entertainment to those who visit. Each show is family-friendly, so you and your loved ones can create new memories together with some awesome toe-tapping music. As well as offeirng up great music, the theater is also a historic piece of Branson history and is wonderful to visit.
About God and Country Theaters
This beloved Branson venue is well-known for its high-quality entertainment. Join this theater, owned by Jerry Presley, for an evening of amazing music. From country stars to every genre in between, there are many great musical tribute shows to enjoy. With two different performance stages, you will have a totally unique experience whether you visit the intimate 150-seat stage or the 450-seat stage. As well as producing the Neil Diamond tribute, God & Country is also known for the Temptations Motown Legends, Elvis Tribute, and more! There are more than 12 different shows to see.
Do not miss out on a fantastic opportunity to experience the finest of Branson's entertainment scene. With a tribute show at God & Country Theater, you and your loved ones can create memories with some fantastic music!
Elvis Live by Jerry Presley - Aloha from Hawaii
Available 3/13 until 12/14
Jerry Presley recreates the classic 1973 sold out Elvis performance from Hawaii. Experience some of the finest Branson music and fun from the king's own cousin! This talented impersonator shares an apparent family resemblance and is the best way to experience Elvis Presley's music. During this Aloha from Hawaii production, Presley recreates the classic sold-out hit from 1973.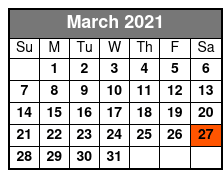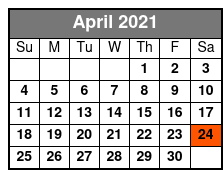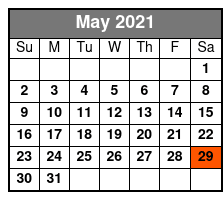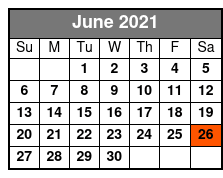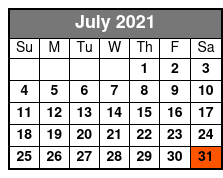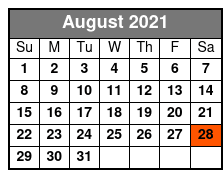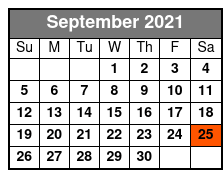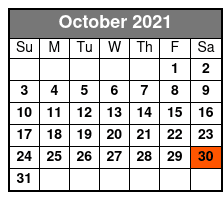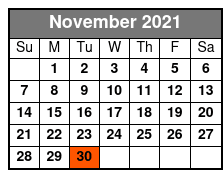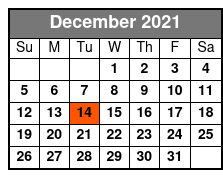 Elvis Live by Jerry Presley - Madison Square Garden
Available 3/11 until 10/28
Elvis' cousin, Jerry Presley, honors the King with amazing tribute shows while tossing in some of his own gospel tunes. Jerry has earned his accreditation having performed with the original backup singers for Elvis on stage for over 26 years, including groups like the Stamps Quartet and The Jordanaires. Jerry Presley recreates Elvis' famous 1972 sold-out performance at Madison Square garden in this high-energy performance.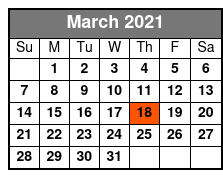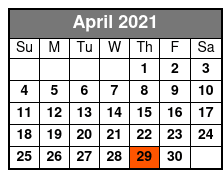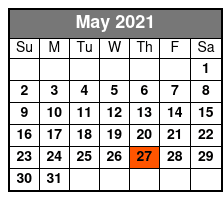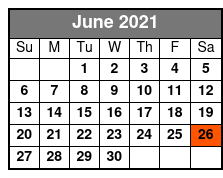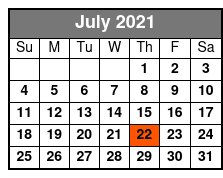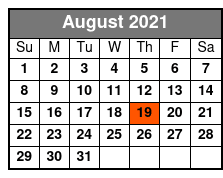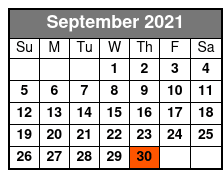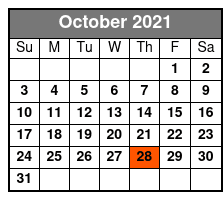 Elvis Live by Jerry Presley - Christmas with Elvis
Available 11/4 until 12/23
Celebrate the holidays with the Elvis Live by Jerry Presley Christmas with Elvis!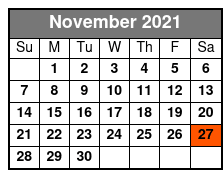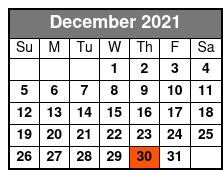 The Temptations Motown Legends
Available 4/5 until 10/29
Relive some of Motown's greatest hits at the Temptations Motown Legends tribute show in Branson, Missouri. Take a journey back in time with this show filled with the same smooth moves and heartfelt harmonies were enjoyed throughout the '60s and '70s. The show primarily focuses on the Temptations, an iconic group that remains in Motown's and the Rolling Stone's Greatest Artists of All Times list. The Temptations were known for their signature full-suit attire, their simple, yet cool dance moves, and their soulful music, including hits like "My Girl," "Ain't Too Proud To Bed," "Cloud Nine," and of course, "Papa Was a Rolling Stone."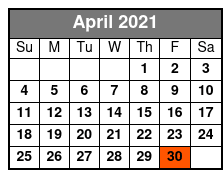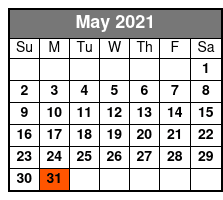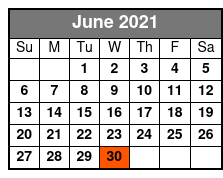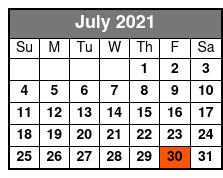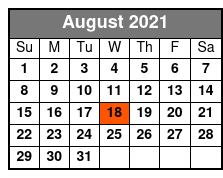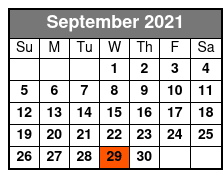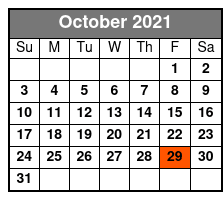 The Temptations Motown Legends Christmas
Available 11/1 until 12/31
Celebrate the holiday season with some of the greatest songs from the Temptations with the Motown Legends Christmas! Enjoy holiday tunes along with the hits from the Temptations such as, Ain't Too Broud to Beg", "Cloud Nine", and "Papa Was a Rolling Stone".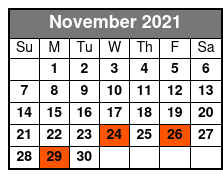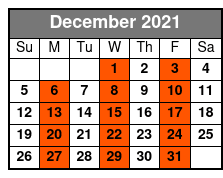 A Neil Diamond Tribute
Available 4/14 until 10/29
For the ultimate Neil Diamond experience, see this performance, which features Neil look-and-sound-alike Keith Allyn. Celebrating the life of legendary artist, Neil Diamond, the production chronicles all of Neil's best hits from the 60s to the present through the musician's unbelievably similar doppelganger, Keith Allyn. The amazing homage doesn't just give you a chance to experience Neil Diamond's greatest impersonator live but also provides guests with a little background on their favorite artist. Allyn has been known to explain the lyrics to certain songs, giving a level of personal insight into the Diamond hits. It is family-friendly and is sure to woo even the youngest hearts, with classics like "Cherry, Cherry," "Cracklin' Rosie," "America," "Solitary Man" and "Sweet Caroline."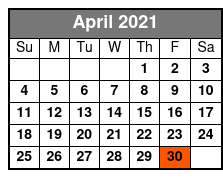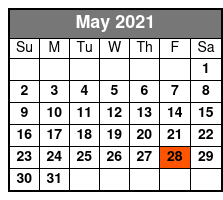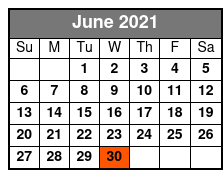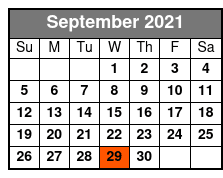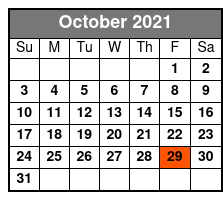 Carpenters Once More
Available 4/13 until 10/28
The Carpenters were one of the most popular recording artists of the 60s and through to the 80s. Having amassed many hits, this sibling duo captured the hearts of many and created their own space in the music industry. This great tribute performance brings the best of the best of their hits to the stage! Sit back and relax as you are serenaded by the extremely talented Diana Lynn who has perfected this great tribute to Karen Carpenter and Richard Carpenter's composition skills. She is joined by Wes Larsen, Mitch Keirsey, and Keith Allynn for an explosive performance of the Carpenters' greatest hits. This original Branson show has been named the Tribute Show of the Year in 2016, so you know that the best of the best will be shown to you during this event. Enjoy some amazing music including Carpenter hits such as, 'Top of the World', 'Superstar', and 'For All We Know'.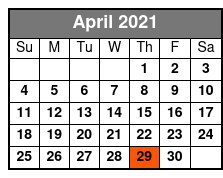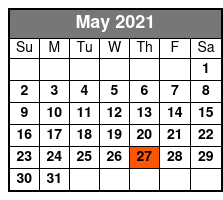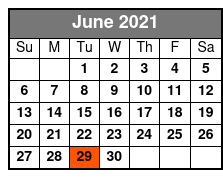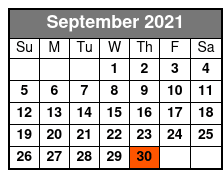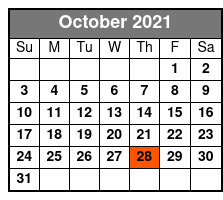 Carpenters Once More Christmas
Available 11/2 until 12/16
Enjoy a fantastic Christmas experience with great music from the Carpenters Once More! Hear the greatest hits of your favorite band along with Christmas tunes and holiday-themed productions.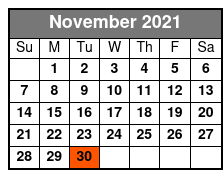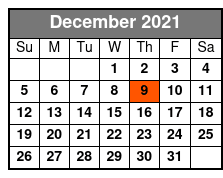 Neil Sedaka - His Music The Legacy
Available 8/3 until 12/2
Enjoy the Neil Sedaka tribute show, His Music and the Legacy, at this beloved Ozarks venue. With amazing talent and production value, guests of all ages will be entertained and awed. This show is absolutely explosive, allowing visitors to hear the greatest hits from several artists as well as, of course, Neil Sedaka. At the production, you will hear hits from Sedaka as well as groups like Captain & Tennille and The Carpenters. This nostalgic show gives you the best music of the 60s and beyond and allows you to hum along with favorites like, 'Breaking Up is Hard to Do', 'Muskrat Love', 'Oh! Carol', and 'Calendar Girl'. This variety show not only represents several great artists, but it also spans genres to provide a true plethora of hits to visitors. Enjoy everything from acoustic to folk rock from the 50s and beyond. The show stars a talented troupe of Branson's finest entertainers who bring the essence of these famous performers to the Branson stage!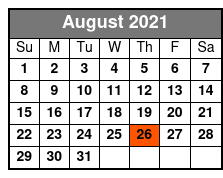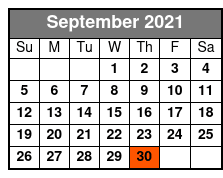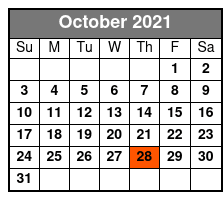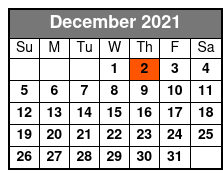 50 Years of Kenny Rogers
Available 4/6 until 11/30
For an exciting journey through the decades with a soundtrack by Kenny Rogers, be sure to check out this authentic tribute show featuring performers Brother South, Heather Gentry, and the Band of Gamblers. Once you embark on this journey through the decades with some of Kenny Rogers' most famous hits, you and your family will be in for an amazing tribute to one of the most recognized names in country music brought to you by some of Branson's best performers. This tribute show is sure to be an amazing time for all ages. Featuring energetic music, great performers, and an explosive set list, Kenny Rogers fans will believe he is really in the building!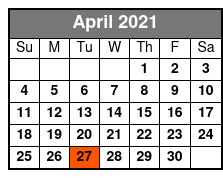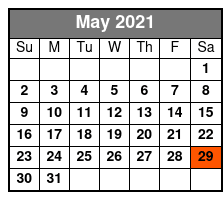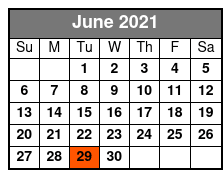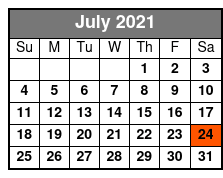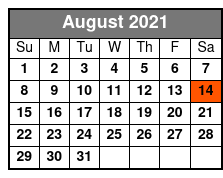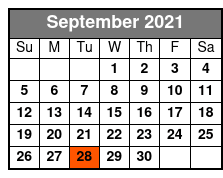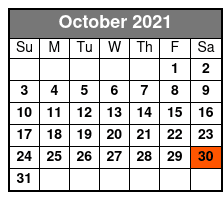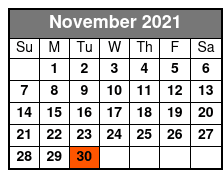 The Statler Brothers Revisited
Available 6/4 until 12/31
The Statler Brothers are true country music legends and will amaze you and your family with their fabulous tribute show. Bring yourself to Branson and experience The Statler Brothers Revisited tribute show brings you the same type of music genius that brought the Statler Brothers to stardom! Live on stage, the show features a multi-talented group of tribute artists with uncanny resemblances and talents that leave audiences feeling like they've been in the theater with the actual group! Enjoy live renditions of some of the Statler Brothers most famous tunes, including 'That'll Be the Day,' 'Flowers on the Wall,' 'Some I Wrote,' 'Susan When I Tried,' 'Do You Know You Are My Sunshine,' and so many more! Keeping the tradition of the gospel quartet, the show performers and their band do a terrific job of reproducing the smooth sound of the Statler Brothers that music fans love so much. Don't miss their energized and engaging four-part harmony. Fans of yesterday's classic country hits and of the modern hits of today all enjoy this incredible walk down country music memory lane.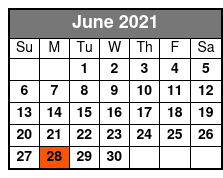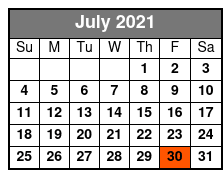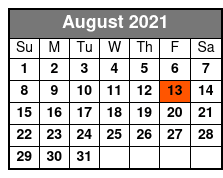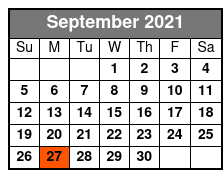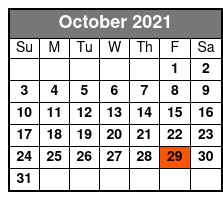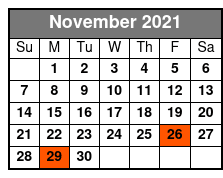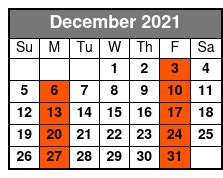 Waylon, Willie & The Good Ol' Boys
Available 4/2 until 12/10
Hear the fantastic Good Ole Boys in a high-energy tribute show and enjoy different music genre favorites such as country, honky tonk, rock-a-billy, and rock & roll. Guests of the show might hear hits from artists including Roy Orbison, Alabama, Jerry Lee, Chuck Berry, George Strait, Johnny Cash, Garth Brooks, Eagles, Exile, Travis Tritt, Brooks-N-Dunn, Waylon Jennings, and many more classic artists. No matter what kind of music you like, you are sure to enjoy the spot-on performances from this group of highly talented entertainers. Branson's hottest singing duo Brother South, put on one exquisite show with the many country hits that we all know and love. You'll want to be sure to bring your dancing shoes, as this show will have you out of your seat with excitement. With toe-tapping music, people of all ages are sure to be highly entertained whilst watching the performance.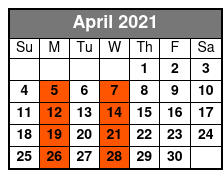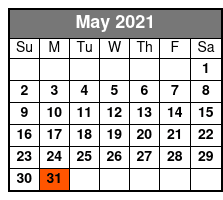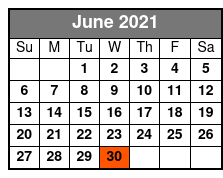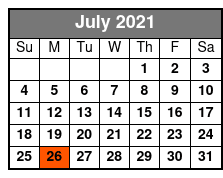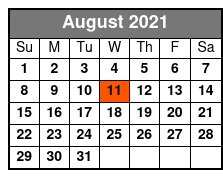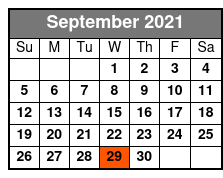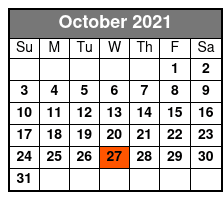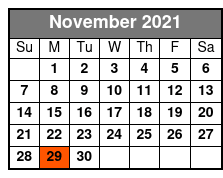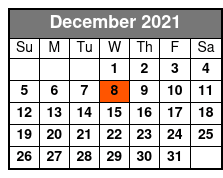 Fleetwood Mac - Dreams
Available 4/6 until 11/27
Spend your evening listening to some of the best Fleetwood Mac music in a wonderful, high-energy atmosphere when you attend the Fleetwood Mac-Dreams tribute show, where you can listen to some of their most popular songs as performed by the amazingly talented cast at God and Country Theatre in Branson, MO. This tribute show is sure to impress! With a spectacular performance, amazing performers, and music that will have you reminiscing about days long gone, this show will have you singing and dancing along to terrific songs such as 'Rhiannon,' 'Black Magic Woman,' 'Go Your Own Way,' 'Landslide,' and so many more! Having formed in 1967, this band skyrocketed themselves into stardom with their 1975 eponymous album. Fleetwood Mac has toured all over the world, playing numerous countries in the more than fifty years that they have been performing. Within their careers performing and recording albums, they have released seventeen studio albums, with many hit singles being produced from those albums. Do not miss out as the GAC Theatre puts on a fantastic tribute show paying homage to their work!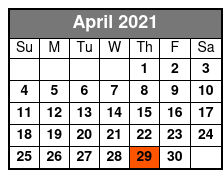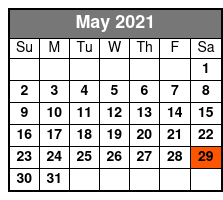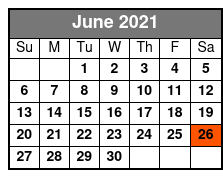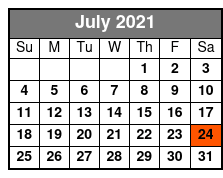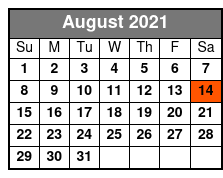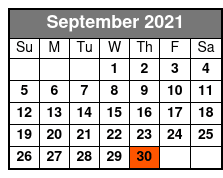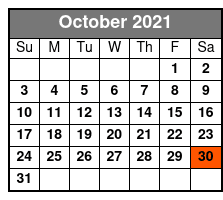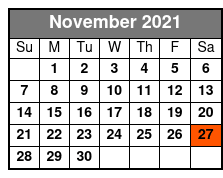 3 Dog Night and Friends Shambala
Available 4/11 until 11/21
For a fun evening out on the town, make sure to head to the God and Country Theater in Branson, MO to catch 3 Dog Night Shambala tribute show. This show is great for the entire family, but especially so for those who love the music of the 60s. Witness an amazing tribute to 3 Dog Night, featuring the band's hits like 'Mamma Told Me Not to Come', 'Old Fashioned Love Song', 'Celebrate', 'Never Been to Spain', and much, much more. In addition to a fantastic tribute to 3 Dog Night, the band brings the best of the entire era to the Branson stage. You and your family will be able to enjoy other classic rocker hits, including those by Bob Seger, The Rascals, and Joe Cocker.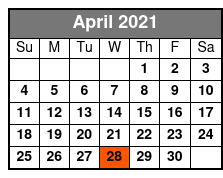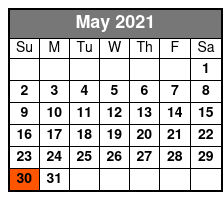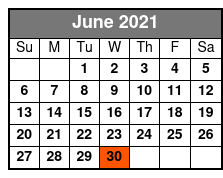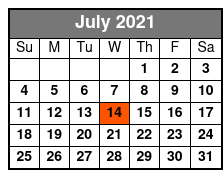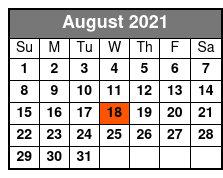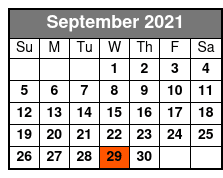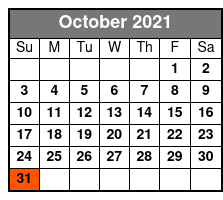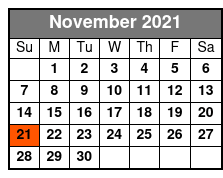 James Taylor & Friends Tribute
Available 4/12 until 11/18
Get out and experience the wonderful music of James Taylor and other artists during this fantastic tribute show. You will be able to tap along with some of the most beloved music from Taylor along with several other artists.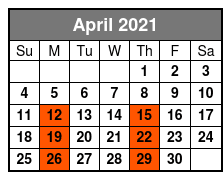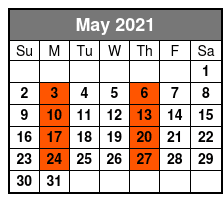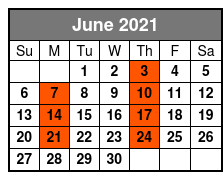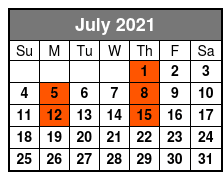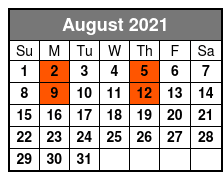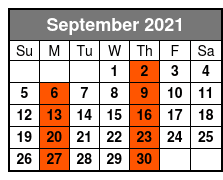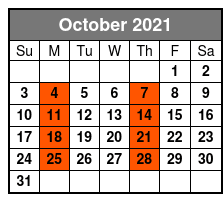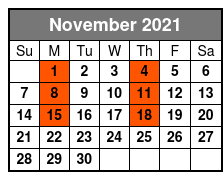 A Neil Diamond Tribute Christmas Show
Available 11/3 until 12/17
Celebrate the holiday season with tons of fun at God & Country Theater. One of the most popular Christmas productions, A Neil Diamond Tribute Christmas Show, is sure to delight all ages. You'll hear some amazing hits from his career as well as Christmas tunes performed in Neil Diamond's signature style. For music lovers of all ages, this Christmas celebration is bound to create lasting memories and new holiday traditions.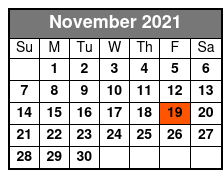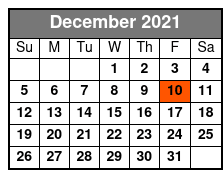 A Chicago Tribute
Available 4/5 until 11/26
Experience the wonderful music from the legendary band Chicago with this awesome tribute production. During your time at this feature, you will hear some of the hottest hits from this American rock band. Having sold more than 100 million records worldwide, the group is one of the most legendary bands in music history. Tap along with some of their great hits while enjoying the classic elements of jazz, classical music, pop, and R&B as they combine for a fantastic show!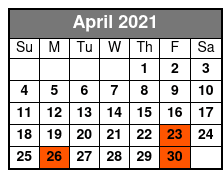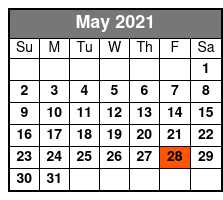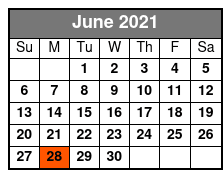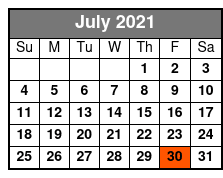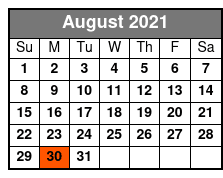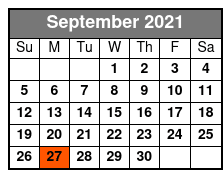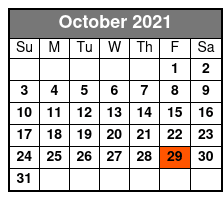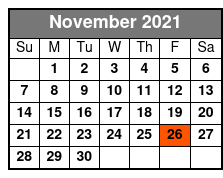 Elvis Live by Jerry Presley - Request Night
Available 4/6 until 12/28
Enjoy the lovely musical stylings of Jerry Presley with Elvis Live! This special Request Night show allows the audience to choose the setlist. Hear your favorite Elvis hits right in Branson!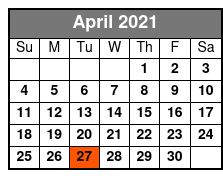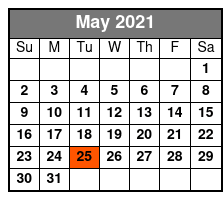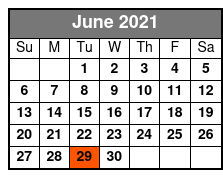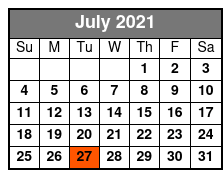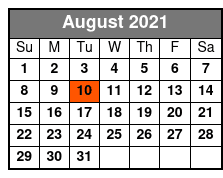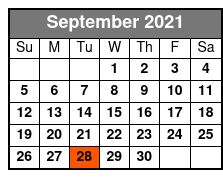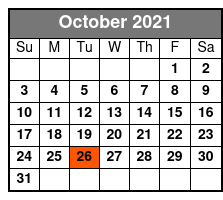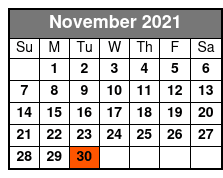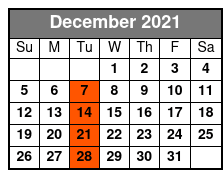 Comic Book Legends
Available 4/13 until 12/30
Admission to the Comic Book Legends show.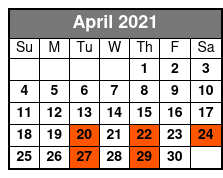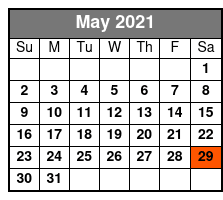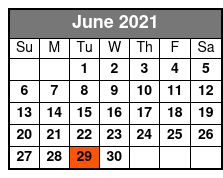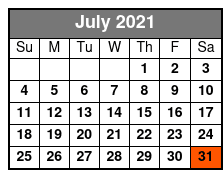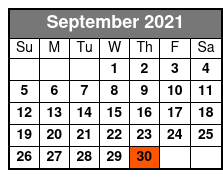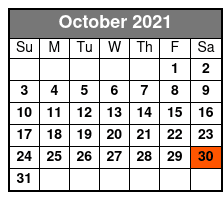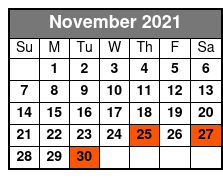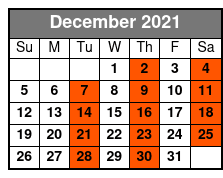 Reviews
Steven Burk
MO
✓
Verified Traveler
"Definitely would recommend this show "
Performers did a great job of bringing back memories of songs my wife and i grew up with. Definitely would recommend this show to anyone that enjoys motown music.
Cheryl Stroud
AB
✓
Verified Traveler
"We love these guys!"
We love these guys! Saw them 2 years ago and went again last week when we were in branson. This is real country music! Keep it coming!
Carol Hamlin
Ormond Beach, Florida
✓
Verified Traveler
"Good performance."
Good performance. Shane sounded like kenny and had a great selection of sogs.
Joan Taylor
IN
✓
Verified Traveler
"This was our favorite show."
This was our favorite show. The voices and music were awesome. It was a true tribute to the band.
Frequently Asked Questions for God & Country Theater Tribute Shows:
Approximately how long is it?

Each event is approximately 2 hours long.

In what theater is it held?

God and Country Theater.

What type of parking do you have?

Free parking in the paved parking-lot.
God & Country Theater Tribute Shows Schedule
| | | |
| --- | --- | --- |
| | Elvis Live by Jerry Presley - Aloha from Hawaii | Elvis Live by Jerry Presley - Madison Square Garden |
| Date / Day | Available Times | Available Times |
| | Elvis Live by Jerry Presley - Aloha from Hawaii | Elvis Live by Jerry Presley - Madison Square Garden |
| | N/A Sold Out | |
| | | N/A Sold Out |
| | N/A Sold Out | |
| | Elvis Live by Jerry Presley - Aloha from Hawaii | Elvis Live by Jerry Presley - Madison Square Garden |
| | | N/A Sold Out |
| | | N/A Sold Out |
| | Elvis Live by Jerry Presley - Aloha from Hawaii | Elvis Live by Jerry Presley - Madison Square Garden |
Book Now!
Exclusive Online Offer: Family Pass Available