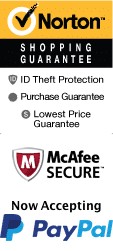 God & Country Theater Tribute Shows
Location: God and Country Theatre, 1840 W 76 Country Blvd Branson, MO 65616
1-800-987-9852
Chat Now
Branson, MO is home to some of the finest tribute show entertainment in the Midwest. Known for fantastic original shows and tributes to the best singers and songwriters in the world, this entertainment district is sure to impress you, especially when you go to see one of the Tribute Shows at God & Country Theater.
About the NEW Elvis Presley Exhibits
Those who love the King will enjoy a visit to this iconic theater. On display in the gift shop, this exhibition features personal items belonging to Elvis. Each artifact is part of Jerry Presley's (Elvis' cousin) personal collection, giving authenticity and interesting flair to those who browse the display.
Each of these shows is high-energy and fun, providing some of the most spectacular entertainment to those who visit. Each show is family-friendly, so you and your loved ones can create new memories together with some awesome toe-tapping music. As well as offeirng up great music, the theater is also a historic piece of Branson history and is wonderful to visit.
About God and Country Theaters
This beloved Branson venue is well-known for its high-quality entertainment. Join this theater, owned by Jerry Presley, for an evening of amazing music. From country stars to every genre in between, there are many great musical tribute shows to enjoy. With two different performance stages, you will have a totally unique experience whether you visit the intimate 150-seat stage or the 450-seat stage. As well as producing the Neil Diamond tribute, God & Country is also known for the Temptations Motown Legends, Elvis Tribute, and more! There are more than 12 different shows to see.
Do not miss out on a fantastic opportunity to experience the finest of Branson's entertainment scene. With a tribute show at God & Country Theater, you and your loved ones can create memories with some fantastic music!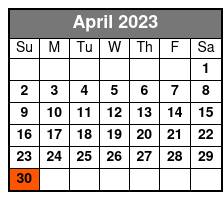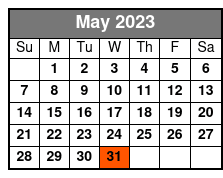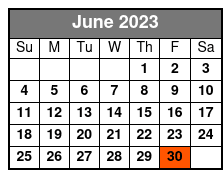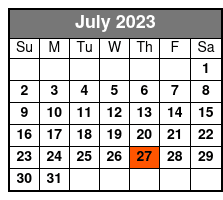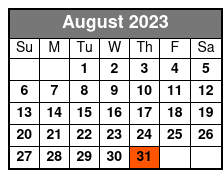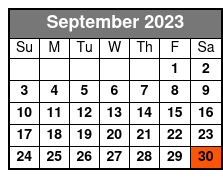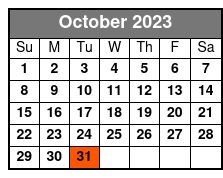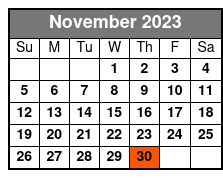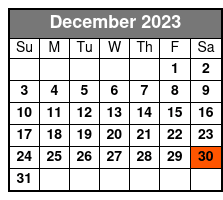 Options:
Elvis Live by Jerry Presley - Aloha from Hawaii
Available 4/1/2023 until 10/28/2023 View Detailed Schedule
Jerry Presley recreates the classic 1973 sold out Elvis performance from Hawaii. Experience some of the finest Branson music and fun from the king's own cousin! This talented impersonator shares an apparent family resemblance and is the best way to experience Elvis Presley's music. During this Aloha from Hawaii production, Presley recreates the classic sold-out hit from 1973.
A Neil Diamond Tribute Show
Available 4/12/2023 until 10/31/2023 View Detailed Schedule
Enjoy some of the hottest hits from Neil Diamond with this iconic tribute show production! It stars the extremely talented Keith Allyn who brings songs like "Sweet Caroline", "Hello Again", "Pretty Amazing Grace", and more. With authentic flair that would make Neil himself proud, the show is sure to delight music lovers of all ages.
Carpenters Once More
Available 4/12/2023 until 10/26/2023 View Detailed Schedule
The Carpenters were undeniably iconic and brought some of the hottest hits to the music industry. Celebrate selections from their great discography put on in an authentic manner that will have you thinking the Carpenters have really taken the Branson stage! This tribute show is a great addition to any vacation!
Elvis Live by Jerry Presley - Madison Square Garden Show
Available 4/18/2023 until 10/31/2023 View Detailed Schedule
See the iconic Madison Square Garden Elvis performance while in Branson. Put on by his cousin Jerry Presley, this awesome show is sure to impress!
Elvis Live by Jerry Presley - Elvis the Last Concert
Available 4/20/2023 until 11/14/2023 View Detailed Schedule
Experience Elvis' last concert with his cousin Jerry Presley during this iconic performance. Covering the same songs Elvis performed during his last concert, this production is an awesome way to enjoy music from the King.
Chicago Color My World Tribute
Available 4/12/2023 until 12/1/2023 View Detailed Schedule
Whether you are a longtime fan of Chicago or just want to share the music of the past with your family, the Chicago Color my World Tribute pays homage to this iconic group right in Branson, MO! It features a 13-piece band complete with horns and singers. With authentic sounds and some of the hottest hits from the group, you're certain to have a remarkable time.
Rocketman Elton John Tribute
Available 4/15/2023 until 11/19/2023 View Detailed Schedule
From "Your Song" to "Piano Man", hear some of the most iconic Elton John songs at Rocketman-An Elton John Tribute show. This show delivers the hottest tunes from the legendary performer in an authentic and charming way that will have you tapping along for the entire setlist.
George Strait a Country Legend
Available 4/11/2023 until 12/8/2023 View Detailed Schedule
Hear some amazing George Strait songs alongside some hits from other great artists at the George Strait a Country Legend Tribute Show!
Absolutely Country Definitely Gospel
Available 4/3/2023 until 12/14/2023 View Detailed Schedule
Bringing great talent and energy to the wonderful Ozark region, The Always Country Definitely Gospel music show will be a show you don't want to miss. Take the whole family out for a variety of fantastic hits that will have you singing and dancing along. The show combines country and gospel music for all to enjoy. The music show provides a great time that all visitors will enjoy. Embark upon a soul-warming and heartfelt journey where you will embark into some of country and gospel music's best.
Reviews

Steven Burk
MO
✓
Verified Traveler
"Definitely would recommend this show "
Performers did a great job of bringing back memories of songs my wife and i grew up with. Definitely would recommend this show to anyone that enjoys motown music.

Cheryl Stroud
AB
✓
Verified Traveler
We love these guys! Saw them 2 years ago and went again last week when we were in branson. This is real country music! Keep it coming!

Carol Hamlin
Ormond Beach, Florida
✓
Verified Traveler
Good performance. Shane sounded like kenny and had a great selection of sogs.

Joan Taylor
IN
✓
Verified Traveler
"This was our favorite show."
This was our favorite show. The voices and music were awesome. It was a true tribute to the band.
Frequently Asked Questions for God & Country Theater Tribute Shows:
Approximately how long is it?

Each event is approximately 2 hours long.

In what theater is it held?

God and Country Theater.

What type of parking do you have?

Free parking in the paved parking-lot.

What is the dress code?

Dress code is casual.
Book Now!