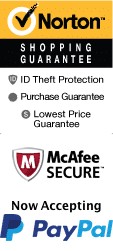 Elvis - Story of a King
Location: The Americana Theatre, 2905 W 76 Country Blvd Branson, MO 65616
1-800-987-9852
Chat Now
Head to see the Elvis - Story of the King music show for an awesome time in Branson, MO. The Elvis - Story of a King music show is sure to wow everyone who sees it! This concert is a terrific option whether you are a longtime Elvis fan or simply want to get out and see some amazing music in Branson, MO.
This concert not only includes some of the King's most popular songs, but it also includes some uplifting stories that are sure to pique your interest. Matthew Boyce, a critically recognized impersonator, stars in the show. As he plays some of the biggest Elvis songs, he adds charm, enthusiasm, and an authentic flair to the stage. Boyce's career began with evangelical music, which he performed in Las Vegas and which highlights the greatest aspects of Elvis Presley.
About the Americana Theatre
In Branson, Missouri, the Americana Theatre presents award-winning live musical events and performances! The Plummer Family Theater, built in 1973 by Rosie and Darrell Plummer, was the third live country music theater on Branson's famous Highway 76 strip. For many years, the theater was renamed the Moe Bandy - Americana Theatre, where Moe Bandy performed regularly. Renovations included a new lobby with gift shop and concessions area, theater seating with additional leg space, updated lights and sound, and new curtains after a recent tornado struck the theater.
Get tickets to witness the amazing Matthew Boyce as he brings his Elvis Show, Elvis -Story of a King, to the Americana Theatre in Branson, MO, if you want to have a memorable musical experience.
Reviews

Janeen
Roy
✓
Verified Traveler
"Mazing as I enjoyed so much."
Mazing as i enjoyed so much. I would highly recommend if you love elvis music & story. Excellent

Christa Shepherd
Byron, GA
✓
Verified Traveler
"highlight of our trip to Branson"
Elvis- the story of a king, was the highlight of our trip to branson!! They really put on a show! We would go back and see him again!

Christa Shepherd
Byron, GA
✓
Verified Traveler
"This show was fantastic."
This show was fantastic. The singing, costumes, the band was fabulous! High marks!!!
Douglas Couch
London, KY
✓
Verified Traveler
Great experience and we enjoyed following the king's journey from the beginning to end. The performance was spot on and the use of old elvis clips synchronized to the show was awesome
Frequently Asked Questions for Elvis - Story of a King:
In what theater is the show held?

It is held at the Americana Theatre.

What type of parking do you have?

Parking is free.
Book Now!