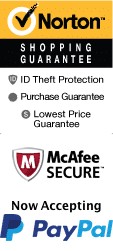 Branson Christmas Light Ride
Click for More Information

Exclusive Online Offer: Buy 1 Get 1 Free
(Must purchase in advance online or toll-free at 1-800-987-9852)
2280 Shepherd of the Hills Expy , Drafts Sports Bar & Grill Branson, MO 65616
1-800-987-9852
Chat Now
The Branson Christmas Tour and Light Ride is a great way to celebrate the happiest time of the year. This great bus tour takes travelers through the beautiful city of Branson, MO which is lit up with festive cheer and provides some fantastic sightseeing possibilities.
Put on your tackiest Christmas sweater and board the camouflage-decorated tour bus for a festive and humorous redneck Christmas excursion. Your driver and tour guide are both entertaining and charismatic, ensuring plenty of laughs and sights along the trip. You will be able to cruise along some of Branson's most popular routes while on the Christmas Lights excursion.
You'll also be able to listen to some festive music during the ride. The holly merry redneck carols are sure to get you in the holiday spirit. The Christmas caroling activity is energizing and entertaining, allowing you to sing along to your favorite redneck Christmas tunes such as 'Grandma Got Run Over By a John Deere' and 'The 12 Redneck Days of Christmas.'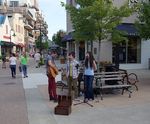 The Branson Landing provides some of the best shopping opportunities in the Ozarks. Guests will see a variety of boutiques, restaurants, entertainment options, and more. Plus, during the holidays, the Landing is decked out in sparkling Christmas lights and plenty of beauty. Be sure to catch one of the fountain shows too!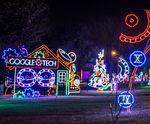 Pass By
Lights of Joy Christmas Drive-Thru in Branson, MO
The Lights of Joy Christmas Drive Thru offers thousands of sparkling lights and plenty of awesome displays. On this tour, you will drive by it and be able to see the many themed lights displays.
In Branson, MO, get ready for a colorful and entertaining hillbilly experience! This is the best option if you're seeking for a new tradition to add to your Christmas in the Ozark Mountains. Check out the other fantastic Christmas attractions in the city or book a hotel to round off your holiday travels.
Reviews

Jared Kerr
Beatrice, NE
✓
Verified Traveler
The lights were not as good as some of the other ones that we went to.

Jennifer Robertson
Avon, IN
✓
Verified Traveler
This was absolutely hilarious and by far some of the best comedy of the entire trip.

Rhonda Power
Independence, MO
✓
Verified Traveler
Manhan and floyd were great at keeping us laughing and singing. I enjoyed the little workout activity. It was a fun ride. The lights were very nice. I enjoyed getting a little bit of the down town walk. Every one needs to take a hillbilly bus ride. I would do it again.

Shanon Sloat
Austin, TX
✓
Verified Traveler
We laughed from beginning to end. The red neck bus tour was hilarious. Our host was so entertaining and talented. The christmas light display was fantastic, so much to see!
Frequently Asked Questions for Branson Christmas Light Ride:
Are Branson's city Christmas lights up for the year?

Yes! All of Branson's city Christmas lights are up for the year.

What methods of transportation does the Branson Christmas Light Ride use?

Climate-controlled redneck bus.

Approximately how long does the Branson Christmas Light Ride last?

It lasts approximately 2 hours.

For what ages is the tour appropriate?

Great for all ages!

Is photography / video recording allowed on the Branson Christmas Light Ride?

Yes.

Is the Branson Christmas Light Ride handicap accessible?

No, but they are willing to store chairs and assist visitors on the bus.
Book Now!

Exclusive Online Offer: Buy 1 Get 1 Free