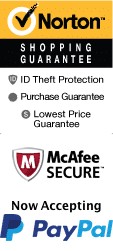 Texas Hill Country and LBJ Tour From San Antonio

Excellent value for money

Family friendly

Choice of seating available

Step back in time on a history tour

Duration: 8 hours

Schedule
Embark on a scenic journey through the Texas Hill Country and the home of former US President, Lyndon B. Johnson. The Texas Hill Country and LBJ Tour from San Antonio offers a unique opportunity to explore this beautiful region of Texas and learn about its history and culture. Get ready for a day full of learning and adventure!

The tour begins with a drive through the picturesque Texas Hill Country, highlighting the stunning landscapes and scenic views of the region. The area is known for its rolling hills covered in greenery, crystal-clear rivers, and quaint small towns. As you make your way through the countryside, your knowledgeable guide will provide interesting facts and history about the area.

The next stop is the Lyndon B. Johnson Ranch, where you will get an in-depth look at the life and legacy of one of America's former presidents. Explore the ranch house and see how LBJ lived before heading to the "Texas White House" where Johnson entertained guests and dignitaries. Take a stroll through the beautiful gardens that surround the house and see the family cemetery, where the Johnson family is laid to rest.

After exploring the Johnson Ranch, the tour heads to the Lyndon B. Johnson State Park, which features several exhibits highlighting the former President's legacy. Walk through the living history farm and see how the settlers of Texas lived. Learn about the life and struggles of the Johnson family and their impact on the world.

The tour also includes a stop at the charming town of Fredericksburg, known for its German heritage and quaint shops selling antiques, crafts, and other unique finds. Enjoy some free time to explore the town on your own and grab a bite to eat at one of the many eateries the town has to offer.

End your day with a stop at the National Museum of the Pacific War, located in the town of Fredericksburg. The museum is dedicated to telling the stories of World War II in the Pacific and features a vast collection of artifacts, interactive exhibits, and personal accounts of the war. Learn about the battles, the soldiers who fought, and the weapons and vehicles that were used.

In summary, the Texas Hill Country and LBJ Tour from San Antonio offers a unique and memorable way to explore the region's beauty and history. With knowledgeable guides, fascinating exhibits, and stunning landscapes, travelers are sure to have an unforgettable experience. Book your tour today and see why Texas Hill Country is known as one of the most beautiful regions in America.
Book Now!