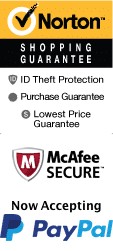 San Antonio Pearl District Food and History Tour
101 Pearl Pkwy San Antonio, Texas 78215
1-800-987-9852
Chat Now
Embark on an epicurean expedition of San Antonio's famed Pearl District with the San Antonio Pearl District Food and History Tour. Delve into the authentic flavors of San Antonio, where fascinating history and culinary prowess combine to create an experience that serves up a cornucopia of mouth-watering dishes and fascinating local stories.
The Pearl District Food and History Tour welcomes you to a vibrant neighborhood, crafting the perfect blend of cuisine and culture. Expect an average duration of about three hours for this walking tour. Comfortable clothing and shoes are recommended, as you traverse an approximate two miles during the tour. Guided by your knowledgeable tour guide, you will enjoy a unique, immersive experience, taking in the sights, sounds, and flavors of the Pearl District - a place that celebrates the rich food culture of San Antonio.
The tour, punctuated by visits to various culinary spots, invites you to taste the flavors the Pearl District has to offer, from innovative new eateries to gastronomic institutions. Expect delights like artisanal chocolates, rustic Italian cuisine, gourmet Mexican pastries, and sip on locally brewed beers or crafted cocktails. Besides feasting your taste buds, you will also explore landmarks like the San Antonio River, the historic Pearl Brewery that houses the Hotel Emma and the acclaimed Culinary Institute of America.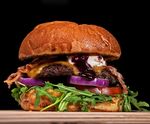 Stop at
Boiler House at the Pearl
The Boiler House is a great place to go for a drink and something delicious to eat. Modeled after an industrial chic vibe, this eatery serves up some delicious options alongside local brews. Try seasonally-crafted cocktails, Texas cuisine, and the great atmosphere with a visit.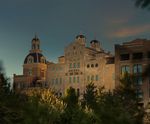 Stop at
Historic Hotel Emma
Hotel Emma is one of the city's most historic hotels. This boutique-style hotel has all of the luxury amenities you'll need for a relaxing and fun stay in San Antonio. This 19th-century building has history as a brewery and features 146 opulent rooms all with a beautiful riverfront view.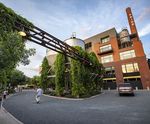 Stop at
Pearl Brewery LLC in San Antonio, TX
The Pearl Brewery is well-recognized for its amazing brews and hospitality! Go to the Farmers Market, have fantastic food at Botika or the Boiler House, and then shop for your next indulgence at Pearl Brewery. Additionally, there are activities that take place all year round, making every visit to the brewery distinctive.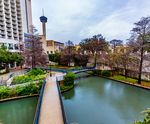 Stop at
Riverwalk Museum Reach in San Antonio, TX
The Riverwalk's Museum Reach area is full of things to see and discover. Learn all about San Antonio's local life with tickets on this adventure which takes you through Museum Reach. Here, you will be able to discover everything from art museums to natural history museums.
The tour's charm lies in the fascinating stories told by your guide, offering an insight into the history of the Pearl District. Marked by moments of resurgence and revitalization, the district is awe-inspiring, equally renowned for its culinary fervor and storied past. The past and present of the district find a fine balance, bound together by the guiding principles of culinary excellence and cultural enrichment, that the district has championed since its inception.
In summary, the San Antonio Pearl District Food and History Tour is an invitation to explore and indulge in a district imbued with the spirit of San Antonio. Capturing the city's vibrant culture, historic roots, and outstanding gastronomy in an engaging walking tour, we promise a memorable rendezvous with the culinary heart of San Antonio. When it comes to culinary tours, the San Antonio Pearl District Food and History Tour is a gem waiting to be discovered. Its blend of exciting flavors, engaging narratives, and the enchanting ambiance of the Pearl District are all compelling reasons to join the tour and experience one of San Antonio's most revered local traditions. So, put on your walking shoes, bring along your adventurous appetites, and get ready for a taste of history in the heart of Pearl District.
Frequently Asked Questions for San Antonio Pearl District Food and History Tour:
What methods of transportation does the San Antonio Pearl District Food and History Tour use?

This is a walking tour.

Is there any walking involved?

Yes. There is approximately 1 mile of easy walking done on this tour.

Approximately how long does the San Antonio Pearl District Food and History Tour last?

It lasts approximately 2 hours.

For what ages is the tour appropriate?

Great for all ages.

What type of dress & footwear are recommended?

Wear comfortable shoes.

Where does the tour meet?

101 Pearl Pkwy, San Antonio, TX 78215, USA
Book Now!