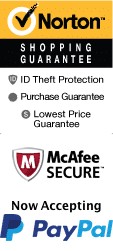 Williamsburg Bites Brooklyn Food Tour
218 Bedford Ave Brooklyn, New York 11249
1-800-987-9852
Chat Now

Editor's Pick

Excellent value for money

Soak up the atmosphere on a walking tour

Lunch included

Vegetarian meal option available

Family friendly

Duration: 3 hours

Schedule
Williamsburg Bites Brooklyn Food Tour takes you around the Streets of Williamsburg in Brooklyn, New York for an unforgettable culinary adventure. On this tour, you'll have a chance to taste authentic local foods, including delicious treats from local shops, bistros, and markets - all the while getting to know more about the area's history and culture.
During the course of three hours walking through Williamsburg's vibrant streets, you'll be immersed in the neighborhood's energetic food scene. The local tour guide will take you to six different tasting stops, including an award-winning pizzeria, a New York-famous bagel shop, and a chocolate factory. You'll also visit a local spice shop, a Middle Eastern café, and a chic microbrewery. Each stop will unveil a unique flavor of Brooklyn's diverse culinary landscape, which you'll have an opportunity to savor and enjoy.
This culinary adventure isn't just for foodies, though. Beyond the incredible flavors of Williamsburg's food scene, this tour also provides guests with a fascinating glimpse into Brooklyn's history and culture. You'll learn about the area's immigrant populations, its unique architecture, its thriving art scene, all while munching on some of the city's most delicious and crave-worthy food.
Food tours are a great way to get a taste for what a city has to offer. In Brooklyn, where food has long been a driving force in the community's evolution, this tour is not only an enjoyable way to spend a morning or afternoon, but it's also a deeply enriching way to experience the neighborhood's many layers. Williamsburg Bites Brooklyn Food Tour promises to be an unforgettable experience that you do not want to miss.
In conclusion, Williamsburg Bites Brooklyn Food Tour is a dynamic culinary journey that immerses you in the vibrant neighborhood of Williamsburg in Brooklyn, New York. This tour will offer you a chance to taste the authentic flavors of Brooklyn and learn about the unique culture and history of the area. So, don't miss out on this opportunity to experience the sights, sounds, and flavors of one of New York's most iconic neighborhoods. Book your spot on Williamsburg Bites Brooklyn Food Tour today for a truly unforgettable experience!
Book Now!