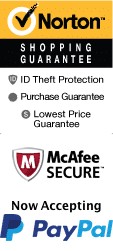 Taste of NYC Tour
78 John Miller Way Kearny, NJ 07032
1-800-987-9852
Chat Now
If you're looking for a foodie adventure in New York City, the Taste of NYC tour is the perfect activity for you. This walking tour takes place in the trendy and eclectic East Village, where food and culture come together to create a one-of-a-kind experience.

On this tour, you'll get to sample a variety of cuisines from local favorites like pizza, bagels, and falafel to trendy eateries offering up unique fusion plates. You'll also learn about the history of the neighborhood and its diverse cultural influences.

The tour lasts approximately three hours and covers around a mile of walking, so wear comfortable shoes and bring your appetite. Along the way, you'll be guided by a knowledgeable local who can answer any questions you may have and provide insider tips on hidden gems in the area.

One of the highlights of this tour is the chance to visit a historic Jewish bakery that has been serving up traditional desserts for over 100 years. You'll get to try a fresh slice of their famous babka and learn about the bakery's history and family traditions.

Another standout stop on the tour is a local pizzeria that uses traditional methods and ingredients to create some of the best New York-style pizza in the city. You'll get to sample a slice of their classic cheese pizza, which has been a neighborhood staple for decades.

Throughout the tour, you'll also get to see some of the iconic landmarks and street art that make the East Village such a unique and vibrant neighborhood. From the colorful murals to the historic buildings, there's always something new to discover in this lively area.

Overall, the Taste of NYC tour is a must-do activity for food lovers and anyone looking to explore the East Village. With delicious food, fascinating history, and beautiful sights all rolled into one, this tour is sure to be a highlight of your trip to New York City. Don't miss out on this unforgettable culinary adventure.

In conclusion, if you're ready to embark on a food journey through the vibrant and diverse East Village of New York City, the Taste of NYC tour is perfect for you. With a knowledgeable guide leading the way, you'll sample delicious cuisine, explore historic landmarks, and soak up the unique culture of this iconic neighborhood. Book your tour today and get ready for an unforgettable experience.
Book Now!