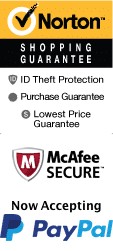 Greenwich Village Rock N' Roll Tour NYC
1 5th Ave New York City, New York 10003
1-800-987-9852
Chat Now
Get ready to rock and roll your way through the musical history of the Greenwich Village on the Greenwich Village Rock 'n' Roll Tour with NycRockJunket.com! Located in the heart of New York City, this tour will take you through the streets of the neighborhood that was once home to some of the most iconic musicians in the world. This three-hour tour is perfect for music lovers and history buffs alike, and is a must-see attraction for anybody visiting New York!
As you walk through Greenwich Village, you'll see the spots where some of the most famous musicians of our time lived, played, and partied. Your expert tour guide will take you on a journey through history, highlighting the many landmarks and venues that make Greenwich Village the birthplace of American folk music. You'll see the former apartments of Bob Dylan, Jimi Hendrix, and Janis Joplin, and explore the clubs and cafes where they once played. Whether you're a fan of rock, folk, or jazz, this tour is sure to impress!
The Greenwich Village Rock 'n' Roll Tour with NycRockJunket.com is a walking tour that takes approximately three hours to complete. Guests should be prepared to walk approximately two miles throughout the Village while wearing comfortable shoes. The tour will be held rain or shine, so be sure to check the weather and dress appropriately. You'll be provided with facts and stories about the music history in the area, and the tour guide will also play some tunes to keep the energy up!
As you weave through the backstreets of Greenwich Village, you'll be taken on a musical journey back in time. Your tour guide will take you to famous music venues, including The Bitter End, which has hosted musicians such as Joni Mitchell and Stevie Wonder. You will also see clubs like the Village Vanguard, where Miles Davis and his quintet recorded their legendary performances. After your tour, you'll have a newfound appreciation for the history and culture that make Greenwich Village so special.
If you're a music lover looking for the ultimate experience in New York, the Greenwich Village Rock 'n' Roll Tour with NycRockJunket.com is the perfect activity for you! Hear about the greatest performers in history while visiting the sites where they made music history. You'll leave with a newfound appreciation for the incredible contributions to music that the Village has made over the years. Don't miss your chance to experience the music history of Greenwich Village on this one-of-a-kind tour!
Book Now!