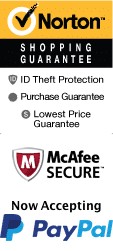 Chocolate Tour of New York
Washington Square New York City, New York 10012
1-800-987-9852
Chat Now
If you're a chocolate lover visiting New York City, then you won't want to miss the Chocolate Tour of New York. As you indulge in delectable treats, you'll also learn about the history of chocolate in the city and visit various chocolate shops. This mouth-watering tour takes you through several neighborhoods, including SoHo and the East Village, where you'll discover some of the city's best Chocolate shops.
From exotic truffles to classic bonbons, you'll taste a variety of chocolate delights on this tour. You'll learn about the chocolate-making process, and the difference between milk, dark, and white chocolate. The tastings will be matched with information about the history of chocolate in New York City and how it has influenced the culture of the city. You'll also learn about the different types of chocolate and how to discern high-quality chocolate.
The tour takes approximately 2.5 hours and covers about 1.5 miles, so comfortable walking shoes are recommended. The chocolate tour of New York City is not just about tasting chocolate but also experiencing the city's culture and history. The tour guides are knowledgeable and enthusiastic, so you'll learn a lot while you're savoring each bite of chocolate.
Some of the shops you'll visit on the tour include the oldest chocolate shop in New York City, Venchi, and Oliver Kita Fine Chocolates that offer organic and kosher options. The tour also includes Vosges Haut-Chocolat, a high-end chocolate boutique featuring exotic blends like bacon and chocolate.
This tour is a perfect opportunity to indulge in your sweet tooth while exploring the city's different eating establishments and neighborhoods. You'll be able to learn about the historical context behind chocolate in New York City, understand the current chocolate trend, and taste different varieties of chocolate at various stops.
In conclusion, the Chocolate Tour of New York is a sweet adventure that offers cultural insights, sensory delights, and an unforgettable experience that you wouldn't want to miss as a chocolate lover and traveler. Be sure to book your tour in advance to secure a spot.
Book Now!