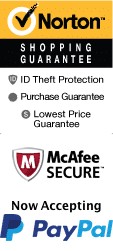 Best of Brooklyn Sightseeing, Food and Culture Tour
301-303 6th Ave New York City, New York 10014
1-800-987-9852
Chat Now
A trip to New York City is not complete without spending time in Brooklyn, and this Best of Brooklyn Sightseeing, Food and Culture Tour makes it easy to step back in time and enjoy the food and culture from the old world. This tour is a combination of a bus ride and walking tour and is conducted in English. Enjoy some authentic food such as a real "Cuban" sandwich and other delectable treats.
Brooklyn is full of history and tradition from cultures all over the world. Some of the highlights of the tour include Williamsburg and Greenpoint. Here the group will discover an art community that is thriving as well as many ethnic groups sharing the same neighborhoods. Enjoy food served from many of the different local eateries serving authentic ethical dishes. Next, satisfy that sweet tooth by enjoying some chocolate from Jacques Torres chocolate factory. Admire Manhattan's skyline from the Brooklyn Bridge Park. Visit Sunset Park for a picnic in the park featuring food from Latin American establishments. Try a traditional "Cuban" sandwich. The tour will take approximately four and half hours. Dress for spending some time in the outdoors.
It is said that people come to New York City and never bother to see Brooklyn. This is really a huge mistake. The community is filled with history, culture, art, and not to mention great food. Do not miss out on experiencing Brooklyn and all that it has to offer.

What better way to explore the ethnic diversity of New York City than this exclusive history, culture and gastronomy lesson on a varied international bus and walking tour of Brooklyn. Take a trip back in time and around the world and see a part of New York City you probably didn't even know existed!
It's been said that "A trip to Brooklyn is like a trip around the world". It's truly amazing how many people visit New York City and miss out on Brooklyn - don't be one of them.

The neighborhoods you'll be visiting on the Best of Brooklyn Food and Culture Walking Tour include:
Williamsburg & Greenpoint, home to many ethnic groups and a thriving art community where you'll be enjoying delectable foods from authentic local ethnic eateries
DUMBO - stop and get to sample scrumptious chocolate at the Jacques Torres chocolate factory, and visit Brooklyn Bridge Park - excellent view of Manhattan's famous skyline
Sunset Park - featuring a plethora of Latin American food establishments for a picnic in the park style lunch featuring the "Cuban" sandwich
Your journey with an experienced, knowledgeable native New Yorker will show you the most fascinating areas in New York City. Begin in the historic West Village, the past and present home to some of the city's most influential residents, then venture across the Williamsburg Bridge to Brooklyn, where the rest of your tour takes place.

The tour is run in English however, since the tour is mostly visual, it can work wonderfully even if you have only a basic understanding of English.
Options:
Best of Brooklyn Half-Day Food and Culture Tour
Available 10/2/2023 until 3/31/2024 View Detailed Schedule
Departs at 11am
Duration: 5 hours
Includes food: Includes food tastings and an exclusive guided tour of Brooklyn's incredible history, culture and culinary delights.
Book Now!