YOUR PEACE OF MIND IS OUR TOP PRIORITY
Should you need to cancel at any time, you have up to 48 hours from your vacation start date to do so for a 100% future travel credit.
Nashville TN Party Tours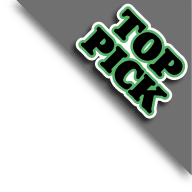 A General Jackson Showboat Lunch & Dinner Cruise provide an amazing adventure to those visiting Nashville, TN . This famous cruise ship takes guests to view the beautiful Cumberland River to see the waterside of downtown Nashville and its gorgeous hotels, and enjoy a relaxing cruise and delicious dinner.
Available 60 days between Now & Dec 31
Nov 01
N/A
Sold Out
Nov 02
N/A
Sold Out
Nov 03
N/A
Sold Out
Nov 08
N/A
Sold Out
>
Tour Nashville in a unique way- on a party tractor! You'll celebrate the nightlife culture of this city and see it in a new light. As the tractor rolls on, guests will be treated to a party in style! With your entertaining guide and driver, you can enjoy some Nashville-style fun. You may even learn to two-step or catch them playing a song on their guitar. The dance floor lights up to the music, so be sure to dance! Plus, the entertainer serves up drinks, keeping the fun flowing. No matter the occasion, celebrate your Nashville, TN adventures with a trip on the Nashville Tractor!
Available 238 days between Now & Sep 30
Oct 20
12:15 PM
1:30 PM
2:45 PM
4:00 PM
5:15 PM
6:30 PM
7:45 PM
9:00 PM
10:15 PM
Oct 21
9:45 AM
10:00 AM
11:00 AM
11:15 AM
12:15 PM
12:30 PM
1:30 PM
1:45 PM
2:45 PM
3:00 PM
4:00 PM
4:15 PM
5:15 PM
5:30 PM
6:30 PM
6:45 PM
7:45 PM
8:00 PM
9:00 PM
9:15 PM
10:15 PM
10:30 PM
11:30 PM
11:45 PM
Oct 22
9:45 AM
10:00 AM
11:00 AM
11:15 AM
12:15 PM
12:30 PM
1:30 PM
1:45 PM
2:45 PM
3:00 PM
4:00 PM
4:15 PM
5:15 PM
5:30 PM
6:30 PM
6:45 PM
7:45 PM
8:00 PM
9:00 PM
9:15 PM
10:15 PM
10:30 PM
11:30 PM
11:45 PM
11:58 PM
11:59 PM
Oct 23
9:45 AM
10:00 AM
11:00 AM
11:15 AM
12:15 PM
12:30 PM
1:30 PM
1:45 PM
2:45 PM
3:00 PM
4:00 PM
4:15 PM
5:15 PM
5:30 PM
6:30 PM
6:45 PM
7:45 PM
8:00 PM
9:00 PM
9:15 PM
10:15 PM
10:30 PM
11:30 PM
11:45 PM
11:58 PM
11:59 PM
Oct 24
9:45 AM
10:00 AM
11:00 AM
11:15 AM
12:15 PM
12:30 PM
1:30 PM
1:45 PM
2:45 PM
3:00 PM
4:00 PM
4:15 PM
5:15 PM
5:30 PM
6:30 PM
6:45 PM
7:45 PM
8:00 PM
9:00 PM
9:15 PM
10:15 PM
10:30 PM
11:30 PM
11:45 PM
Oct 25
N/A
Sold Out
Oct 26
N/A
Sold Out
Oct 27
12:15 PM
1:30 PM
2:45 PM
4:00 PM
5:15 PM
6:30 PM
7:45 PM
9:00 PM
10:15 PM
Oct 28
9:45 AM
10:00 AM
11:00 AM
11:15 AM
12:15 PM
12:30 PM
1:30 PM
1:45 PM
2:45 PM
3:00 PM
4:00 PM
4:15 PM
5:15 PM
5:30 PM
6:30 PM
6:45 PM
7:45 PM
8:00 PM
9:00 PM
9:15 PM
10:15 PM
10:30 PM
11:30 PM
11:45 PM
Oct 29
9:45 AM
10:00 AM
11:00 AM
11:15 AM
12:15 PM
12:30 PM
1:30 PM
1:45 PM
2:45 PM
3:00 PM
4:00 PM
4:15 PM
5:15 PM
5:30 PM
6:30 PM
6:45 PM
7:45 PM
8:00 PM
9:00 PM
9:15 PM
10:15 PM
10:30 PM
11:30 PM
11:45 PM
11:58 PM
11:59 PM
Oct 30
9:45 AM
10:00 AM
11:00 AM
11:15 AM
12:15 PM
12:30 PM
1:30 PM
1:45 PM
2:45 PM
3:00 PM
4:00 PM
4:15 PM
5:15 PM
5:30 PM
6:30 PM
6:45 PM
7:45 PM
8:00 PM
9:00 PM
9:15 PM
10:15 PM
10:30 PM
11:30 PM
11:45 PM
11:58 PM
11:59 PM
Oct 31
9:45 AM
10:00 AM
11:00 AM
11:15 AM
12:15 PM
12:30 PM
1:30 PM
1:45 PM
2:45 PM
3:00 PM
4:00 PM
4:15 PM
5:15 PM
5:30 PM
6:30 PM
6:45 PM
7:45 PM
8:00 PM
9:00 PM
9:15 PM
10:15 PM
10:30 PM
11:30 PM
11:45 PM
Nov 01
N/A
Sold Out
Nov 02
N/A
Sold Out
Nov 03
12:15 PM
1:30 PM
2:45 PM
4:00 PM
5:15 PM
6:30 PM
7:45 PM
9:00 PM
10:15 PM
Nov 04
9:45 AM
11:00 AM
12:15 PM
1:30 PM
2:45 PM
4:00 PM
5:15 PM
6:30 PM
7:45 PM
8:00 PM
9:00 PM
9:15 PM
10:15 PM
10:30 PM
11:30 PM
Nov 05
9:45 AM
10:00 AM
11:00 AM
11:15 AM
12:15 PM
12:30 PM
1:30 PM
1:45 PM
2:45 PM
3:00 PM
4:00 PM
4:15 PM
5:15 PM
5:30 PM
6:30 PM
6:45 PM
7:45 PM
8:00 PM
9:00 PM
9:15 PM
10:15 PM
10:30 PM
11:30 PM
11:45 PM
11:58 PM
11:59 PM
Nov 06
9:45 AM
10:00 AM
11:00 AM
11:15 AM
12:15 PM
12:30 PM
1:30 PM
1:45 PM
2:45 PM
3:00 PM
4:00 PM
4:15 PM
5:15 PM
5:30 PM
6:30 PM
6:45 PM
7:45 PM
8:00 PM
9:00 PM
9:15 PM
10:15 PM
10:30 PM
11:30 PM
11:45 PM
11:58 PM
11:59 PM
Nov 07
9:45 AM
11:00 AM
12:15 PM
1:30 PM
2:45 PM
4:00 PM
5:15 PM
6:30 PM
7:45 PM
9:00 PM
10:15 PM
11:30 PM
Nov 08
N/A
Sold Out
>