Nashville TN Culinary Tours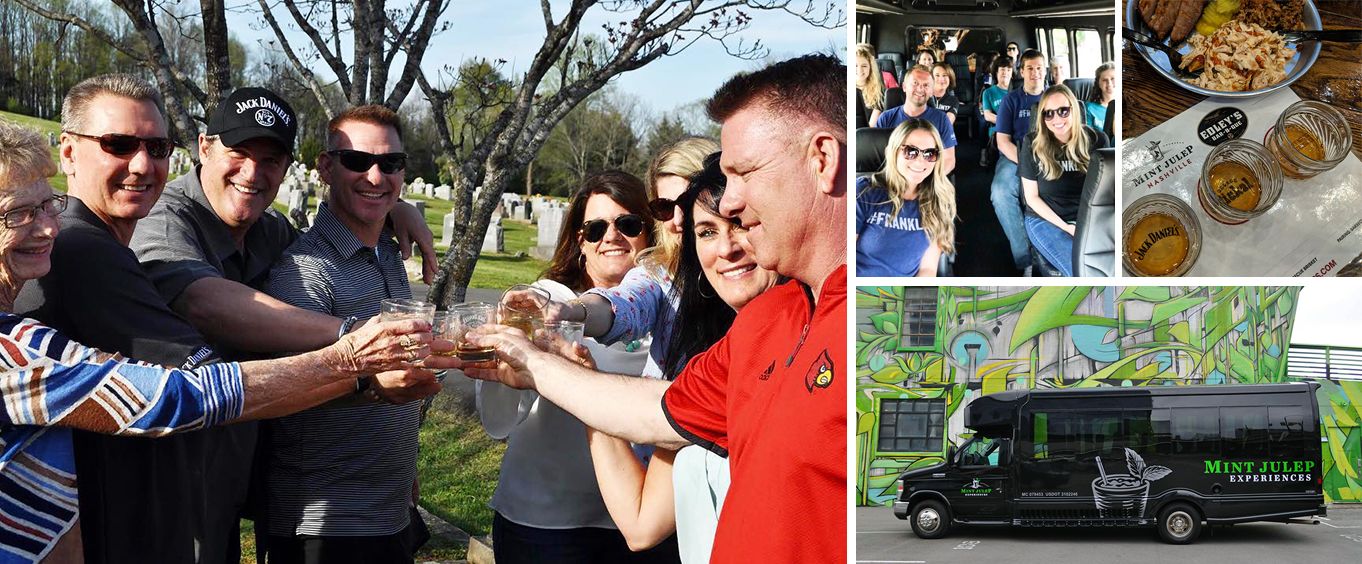 Experience local breweries and fun on the Barbecue, Beer & Bourbon: Nashville Adventure culinary tour. This unique adventure allows guests to taste the delicious flavors of Music City barbecue along with brews.
Available 74 days between Sep 18 & Dec 29
Sep 23
N/A
Sold Out
Sep 24
N/A
Sold Out
Sep 30
N/A
Sold Out
Oct 01
N/A
Sold Out
>
A culinary tour is a fantastic way to sample the best flavors of Music City. This exciting hour-and-forty-five-minute tour allows guests to visit some awesome places and see the best of Nashville.
Available 97 days between Now & Dec 22
Sep 17
11:00 AM
1:30 PM
4:30 PM
7:00 PM
Sep 18
11:00 AM
1:30 PM
4:30 PM
7:00 PM
Sep 19
11:00 AM
1:30 PM
4:30 PM
7:00 PM
Sep 20
11:00 AM
1:30 PM
4:30 PM
7:00 PM
Sep 21
12:15 PM
2:30 PM
5:15 PM
7:30 PM
Sep 22
12:15 PM
2:30 PM
5:15 PM
7:30 PM
Sep 23
11:00 AM
1:30 PM
4:30 PM
7:00 PM
Sep 24
11:00 AM
1:30 PM
4:30 PM
7:00 PM
Sep 25
11:00 AM
1:30 PM
4:30 PM
7:00 PM
Sep 26
11:00 AM
1:30 PM
4:30 PM
7:00 PM
Sep 27
11:00 AM
1:30 PM
4:30 PM
7:00 PM
Sep 28
12:15 PM
2:30 PM
5:15 PM
7:30 PM
Sep 29
12:15 PM
2:30 PM
5:15 PM
7:30 PM
Sep 30
11:00 AM
1:30 PM
4:30 PM
7:00 PM
Oct 01
11:00 AM
1:30 PM
4:30 PM
7:00 PM
Oct 02
11:00 AM
1:30 PM
4:30 PM
7:00 PM
Oct 03
11:00 AM
1:30 PM
4:30 PM
7:00 PM
Oct 04
11:00 AM
1:30 PM
4:30 PM
7:00 PM
Oct 05
12:15 PM
2:30 PM
5:15 PM
7:30 PM
Oct 06
12:15 PM
2:30 PM
5:15 PM
7:30 PM
>