El Dorado County Wine & Harvest Tour in Apple Hill
Description
El Dorado County Wine & Harvest Tour in Apple Hill Photos (10)
Sample the bounty of the harvest in the stunning Apple Hill region of the Sierra Nevada foothills on Wednesdays, on the El Dorado County Wine and Harvest Tour in Apple Hill.
Travel through the astounding beauty of the Sierra Foothills' Apple Hill area and visit some of the most picturesque and productive California regions. Total tour time is seven hours.
Tour stops include the Historic Boeger Winery where you will feel like you stepped back in time to the Gold Rush days. This award-winning winery, built on the site of an 1850's homestead, is still using the original home and distillery today. Sample some of their spectacular estate bottled wines.
You also stop at Jodar Vineyards and Winery, a bit less historic but a treasure in its own right. Sample their fine vintages amongst the pines and oaks in the foothills.
Plus visit the Boa Vista Orchards. They offer a bakery and farmer's market open year round. You'll find fresh produce, delicate baked goods, jams, jellies, gourmet olives, apple cider and a variety of wines.
Catered lunch is a part of this great tour and the menu includes a wide range of options that easily accommodate gluten-free and vegetarian diets. A selection of meats, cheeses, breads, fresh greens and vegetables, chips, hummus, fresh fruit and more. Create salads and sandwiches with the condiments and dressings provided.
Detailed Tour Itinerary
STOP 1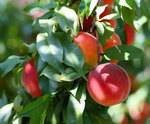 Tour Stop at
Stop in at the Boa Vista Orchards to enjoy the harvest of seasonal fresh fruits including peaches, pears, apples, plums and berries. Visit the on-site cider press and bottling operation, and the bakery where they create fresh fruit pies and pastries, and caramel apples. The farmers market is open year-round and in addition to the in season fruits and vegetables, you can find a wide array of jams, jellies, honeys, gourmet olives and specialty salad dressings.
STOP 2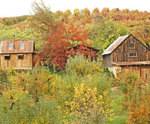 Tour Stop at
The Historic Boeger Winery dates back to the gold rush of the 1850s. Step back in time as you visit the cellar and homestead still in use today. Enjoy samples of wine representative of their strict standard of quality.
STOP 3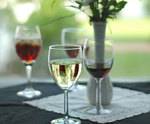 Tour Stop at
The Jodar Vineyards and Winery produces award-winning wines in a beautiful setting in the Sierra foothills. Enjoy a tasting of their releases and premium estate bottled vintages.
Stops may change due to traffic, weather, maintenance, etc.
This tour runs every Wednesday for a pleasant sight-seeing journey through the foothills and the chance to sample premium wines, farm fresh fruits and shop the market at Boa Vista Orchards.
Reviews
5.0 | 4 reviews
Lynn Jagos
OH
✓
Verified Traveler
"Wonderful lunch!"
Excellent tour guide! Wonderful lunch!
Gina Fitzpatrick
CA
✓
Verified Traveler
"We had an excellent time!"
We had an excellent time! The driver was nice and very informational on the area. The wineries visited were friendly.
Tip: Bring water bottle, bring a little snack, & use restroom before the long drive to the wineries
Kathryn Obrien
Naples, FL
✓
Verified Traveler
"nice trip great guide"
Nice trip great guide
Loanne Slapar
Oakland, CA
✓
Verified Traveler
Our guide was very knowledgeable.
Book Now!