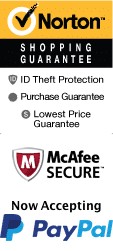 Smoky Mountain Jubilee Show in Pigeon Forge, TN
This show is currently closed.
Ever hanker for an evening of clogging, comedy and clowns? Are you looking for a little bit of beautiful music? The Smoky Mountain Jubilee in Gatlinburg is where you want to be!
The Smoky Mountain Jubilee Gatlinburg mixes high quality talent, showmanship and a selection of great music. The result is what has become one of the most popular family shows in the history of the Smokies!
At Smoky Mountain Jubilee, you will encounter a mix of all of the types of American music the Smokies are famous for . The show covers all the musical bases, from bluegrass standards to contemporary country hits and even some oldies rock 'n' roll thrown in for the kids. It doesn't matter if they are performing songs made famous by Dolly or Elvis; the cast's featured vocalists infuse each with passion, enthusiasm and joy. They sing their hearts out!
Of course, the highlight of the show is gospel music. What would a jubilee be without gospel? The energetic vocal textures and dynamic range of the show's gospel quartet shine in both their lead and backup capacities. Smoky Mountain Jubilee featured an authentic bluegrass group as well.
The show's versatile, rock-solid band sets the pace for each performance. The most popular moments of the evening center around the clogging dance team-the Smoky Mountain Sweethearts. Clogging is a tradition in the Smokies and the Sweethearts make sure it is here to stay!
For those of you looking to laugh, comedy is served in large portions at the Smoky Mountain Jubilee, by Highpockets, a lovable hillbilly clown who makes many appearances throughout the evening. He will tickle you funny bones with his collection of down home stories and jokes.
Elmer and Faunda Dreyer founded the Smoky Mountain Jubilee in Branson, Missouri in 1977. They eventually followed their dream to live in the heart of the Smokies, and found a perfect location in Pigeon Forge, TN.
The Jubilee has prospered for nineteen years because of family teamwork and the help of a cast that's just like family too! Elmer, Faunda, Gayla, and granddaughter Nikki love to work together as a family, and have created a clean, family-oriented show that will delight you! So, get ready, sit back, relax, clap your hands, and sing along with the gang!
And don't forget to add some awesome hotel lodging onto your getaway for a complete vacation experience with plenty of fun things to do in Gatlinburg, TN.