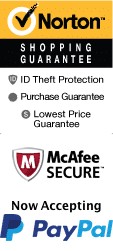 Mountain Coasters in Pigeon Forge / Gatlinburg, TN
The Great Smoky Mountains are absolutely stunning, and while there are many ways to see the scenery, an alpine coaster ride is one of the coolest. There are many different options available for those wanting to enjoy some mountain fun!
What are alpine coasters?
As a relatively new endeavor, alpine coasters bring some awesome fun to the forefront! They are totally safe, allowing visitors to control their speed on their individual carts as they glide along mountainous tracks, taking in glorious views and seeing the best sights along the way. They are great for the entire family!
Coming in at the top of the list is Rocky Top Mountain Coaster in Pigeon Forge, TN. Nestled in the mountains with some stunning views offered, the coaster is also a thrilling endeavor that will have guests of all ages wowed. It boasts several perks including being:
The Longest Alpine Coaster in the Smokies
The Largest Alpine Coaster in East Tennessee
The Only Alpine Coaster in the World with 4 Uplifts
With these impressive points to its name, booking a journey on the Rocky Top Mountain Coaster is a must.
Zoom through the amazing Rowdy Bear Amusement Park on its thrilling Power Alpine Mountain Coaster. This coaster will keep you on your toes with some thrilling twists, turns, and speedy fun. There are also some other amazing adventures to enjoy while at Rowdy Bear Amusement Park, so don't miss out!
Anakeesta is one of the most iconic theme park options in the Smokies, and while there, guests will be able to take a ride on a fun alpine coaster adventure. With a ticket on the Rail Runner Mountain Coaster, visitors can enjoy speeds up to 25 miles an hour as they traverse more than 1,600 feet of twisting and turning.