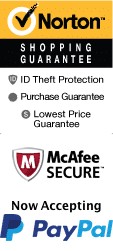 Wild Stallion Alpine Mountain Coaster Pigeon Forge Coaster
Click for More Information

Exclusive Online Offer: Buy 1 Get 1 Free
(Must purchase in advance online or toll-free at 1-800-987-9852)
1620 Parkway Sevierville, TN 37862
1-800-987-9852
Chat Now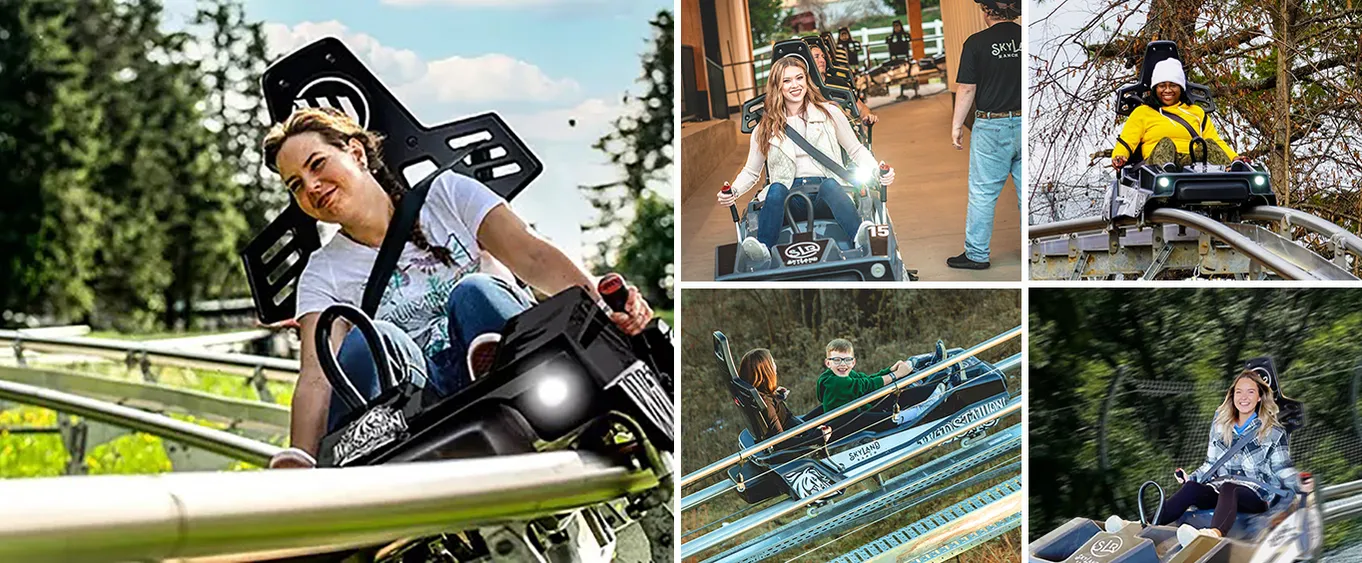 Experience the wonders and beauty of the Great Smoky Mountain area of Pigeon Forge, TN with tickets on the Wild Stallion Alpine Mountain Coaster at Skyland Ranch.
For those looking for a unique experience that combines sightseeing with fun, the Wild Stallion Alpine Mountain Coaster is a great addition to any getaway to the Smokies. Located at the famed Skyland Ranch, the alpine coaster gives access to some of the best mountain and forest views in the Smokies. With a winding track and plenty of scenery to see, you won't want to miss out on this attraction the next time you visit Pigeon Forge.
About the Track
Known as the longest alpine mountain coaster in the Southeast United States, this alpine mountain coaster is sure to delight and thrill. The mountain coaster ride lasts approximately 8 minutes and is filled with looping turns and twists to keep riders entertained and entranced by the Smokies scenery. Appreciate the views as you zoom along with the wind in your hair. The track winds through some gorgeous forests and offers some picturesque views you won't find anywhere else. With options to ride during the day time or the night, you can have a cool experience with the entire family.
About the Sleds
Offering a totally custom experience, these sleds are not only safe but they are fun! Visitors can use the brakes to customize their journey along the track. Whether they wish to take an adrenaline-pumping ride or would rather meander along the track for a more scenic endeavor, they are in control of the speed. Riders can either ride by themselves or in tandem with another rider.
Bring the entire family along to Skyland Ranch to ride the famous Wild Stallion Mountain Coaster. This exciting track features some amazing scenery and brings some iconic fun to the Smokies. There are many other great adventures to enjoy at SkyLand Ranch or around the Pigeon Forge area, and guests can also browse hotel options and vacation packages for a magnificent time in the Smokies.
Frequently Asked Questions for Wild Stallion Alpine Mountain Coaster Pigeon Forge Coaster:
What is included in the admission price for Wild Stallion Alpine Mountain Coaster Pigeon Forge Coaster?

Includes 1 ride on the coaster.

What type of clothing is appropriate?

Close-toed shoes are recommended.

What age is Wild Stallion Alpine Mountain Coaster Pigeon Forge Coaster appropriate for?

Guests must be at least 3 years old and 38' tall to ride. Riders under 54' MUST ride with an adult.

Is food available or provided?

There is food available for purchase at SkyLand Ranch.

Is parking available for Wild Stallion Alpine Mountain Coaster Pigeon Forge Coaster? If so, is it free?

Parking is available for free next to the ticket office / Wild Stallion Mountain Coaster.

Is photography & video recording allowed?

Yes.
Book Now!

Exclusive Online Offer: Buy 1 Get 1 Free