Outbreak - Dread the Undead

110 Showplace Blvd, Unit C Pigeon Forge, TN 37863
1-800-987-9852
Description
Outbreak - Dread the Undead Photos (7)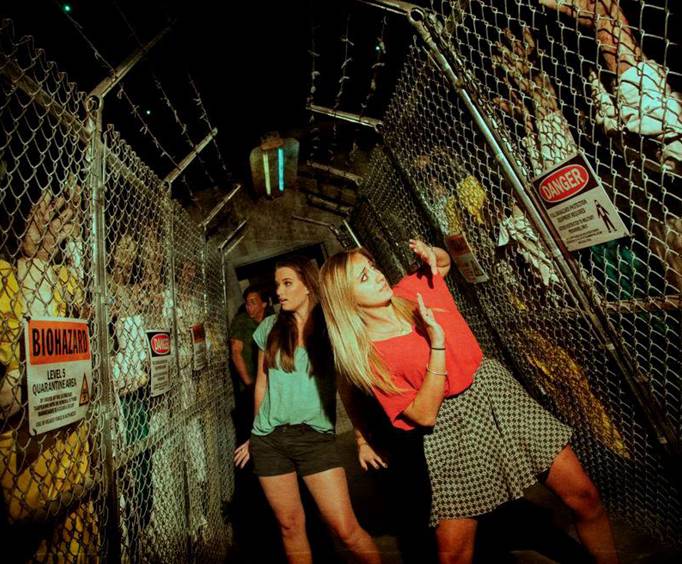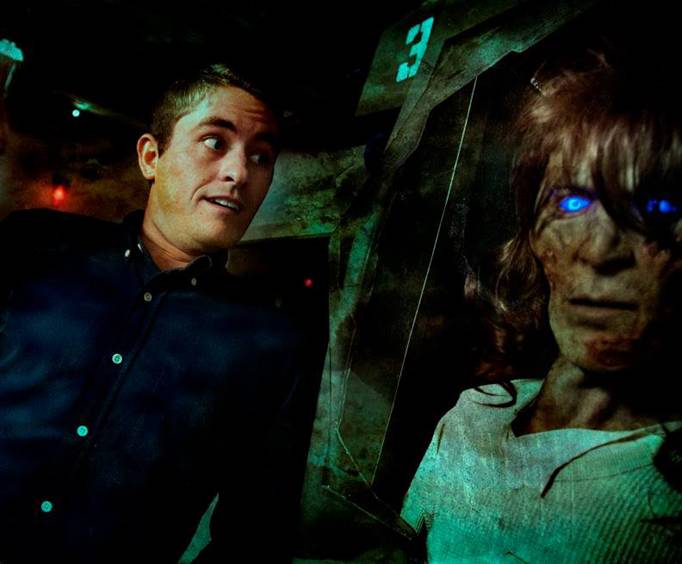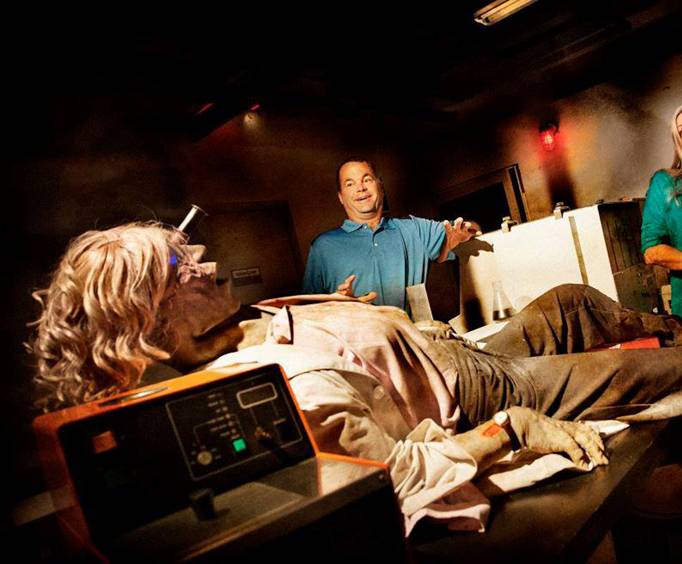 Make your way through a ransacked lab as part of a clean-up and disposal detail to find the source of an outbreak that has left hundreds turned into the undead. Figure out what catastrophe happened in what used to be a state-of-the-art laboratory and navigate through zombie-infested rooms, morgue, and rotting basement in search of a cure for the 'Alpha Strain', a gene altering substance meant to enhance soldier DNA, that turns humans into vicious zombies.
As part of the force meant to stop a worldwide outbreak, you will make your way through the ransacked lab, ruined morgue, and rotting basement of Chemacorp, a company that was once the global leader in biotechnology, and work your way through zombie-infested rooms in search for the source of the Alpha Strain, and hopefully find the cure!
The building is on lockdown, and the only way out is through an emergency exit on the other side of the compound! Featuring high-quality sets, state-of-the-art special effects and animatronics characters, this is a fantastic, high energy activity for any horror lover in your group, so don't miss out on this one-of-a-kind fright fest!
About Your Admission
Your admission ticket grants you the opportunity to not only experience all of the fun at Outbreak - Dread the Undead, but also the Castle of Chaos, Hollywood Wax Museum, and Hannah's Maze of Mirrors.
Hollywood Wax Museum: The Hollywood Wax Museum is a fantastic place to visit for a fun time the entire family can enjoy. Here, you'll be able to see magnificent wax figures of your favorite actors, singers, and more!
Castle of Chaos: The Castle of Chaos adventure is sure to be a blast. This 5D gaming experience allows guests to be transported on a thrilling adventure. Compete against family and friends to see who can be the top score winner in this shoot-em-up game!
Outbreak - Dread the Undead: At this thrilling attraction, guests will enter a ransacked lab where they'll have to figure out just what happened to unleash this outbreak. Various lab rooms, a morgue, and a rotting basement are just a few of the rooms they'll have to search through to find a cure for the Alpha Strain.
Hannah's Maze of Mirrors: Find out if you are the chosen one with Hannah's Maze of Mirrors. This fantastic attraction allows guests to go through the maze where they'll team up with the King and Queen to rescue Princess Hannah of Savannah from the witch!

Frequently Asked Questions for Outbreak - Dread the Undead:
What is included in the admission price for Outbreak - Dread the Undead?

Includes Outbreak Dread the Undead activity.

Is Outbreak - Dread the Undead handicap accessible?

Yes.

Is photography & video recording allowed?

No.

For what ages is Outbreak - Dread the Undead appropriate?

Great for all ages.

Is parking available at Outbreak - Dread the Undead? Is it free?

Yes. Parking is free.
Book Now!