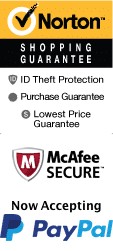 Headcase Escape Adventures
205 Historic Nature Trail Gatlinburg, TN 37738

Headcase Escape Adventures is no longer available.
Whether you want to enjoy a fun date night or a family bonding experience, an escape room is a great option. With Headcase Escape Adventures, you can put your skills to the test right in the Gatlinburg/Pigeon Forge area.
Each escape room can accommodate 2 - 8 players, so no matter what sort of outing you want to have, you can enjoy one of these events! Small groups tend to be paired with other guests, and of course, larger groups tend to get their room to themselves. Guests are instructed to arrive 15-minutes before the start of their game to go over rules.
Each game follows a similar premise. Guests will be locked inside a room and will have a limited amount of time to escape. Themes, puzzles, and the fun does vary between rooms, but each adventure requires you to put your puzzle-solving skills to good use. You will find and solve clues to escape! Headcase Escape Adventures offers several different rooms for choosing. Regardless of skill level, you will be able to enjoy a time spent here.
An escape room game is certain to be a blast, so do not miss out on a great opportunity for fun the next time you visit the Gatlinburg/Pigeon Forge area!
Frequently Asked Questions for Headcase Escape Adventures:
Approximately how long could a customer plan to spend at Headcase Escape Adventures ?

Rooms last approximately 1 hour.

Is photography & video recording allowed?

No.

For what ages is Headcase Escape Adventures appropriate?

All of the rooms are 12+, although the Merlin's room is best for families. Younger children are allowed with an adult, the puzzles just may be too difficult for them.