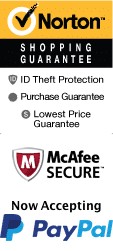 Anakeesta Dueling Ziplining Adventure
576 Parkway , At Traffic Light #5 Gatlinburg, TN 37738
1-800-987-9852
Chat Now
Fun and adventure await at Anakeesta with this captivating zipline tour! Head out to the Anakeesta Duel Ziplining Adventure to have a blast with family and friends. This attraction puts you high above the treetops for exhilirating and adrenaline-pumping action.
Ride the Anakeesta Zipline for amazing Smokies views and tons of fun in the area!
See the most serene natures of the Great Smoky Mountains as you zoom along the treetops! With the wind rushing in your hair, you'll see breathtaking views of flora and fauna and the natural wildlife that makes the area so special. It provides not only an awesome way to see some fantastic views, but you'll also have a blast! It definitely is an attraction that you must try during your next Gatlinburg/Pigeon Forge, TN vacation.
Arrive at the ziplining course at your scheduled time. Your venture then begins as you are strapped into safety gear and given a helmet. It's also suggested that guests bring glasses or sunglasses and of course, cameras, phones, and GoPros are allowed too. Once you've been shown the ropes, you'll line up side-by-side with your family members. With multiple rappels available, it is a group experience that everyone can enjoy. Descending from the platform, you'll glide down the zipline. Keep your eyes peeled for local wildlife and some of the most stunning vantage points you've ever experienced!
The zipline is comprised of several courses. There are three lines to conquer, creating an afternoon of action and adventure for you and your crew. The rappels are more than 50' feet in the air, so you're bound to be thrilled! After completing your action-packed ziplining endeavor, you will board the Chondola back up to the summit of Anakeesta where you can enjoy the rest of the fun, food, shopping, and more.
Experience some of the most spectacular sightseeing endeavors and adventure all rolled into one! Bring the whole family along for this multi-zipline attraction. You're sure to make new memories and have a blast! You can also check out other attraction options in the Smokies and create customized vacation packages complete with hotels to create the perfect traveling itinerary! anakeesta zipline reviews
Frequently Asked Questions for Anakeesta Dueling Ziplining Adventure:
What level of physical ability is required?

For safety, guests cannot participate if they: suffer from medical conditions that require immediate attention, have existing or recurring injuries, have recently had major knee, back, or leg surgeries.

Is Anakeesta Dueling Ziplining Adventure guided or a non-guided timed equipment rental?

This is a guided ziplining experience.

What type of clothing is appropriate?

Guests MUST wear close-toed shoes. No Chacos, Crocs, flip-flops or Five-Finger shoes.

What age is Anakeesta Dueling Ziplining Adventure appropriate for?

Guests must be 7 years old and at least 70lbs to participate. Guests under 12 must be with an adult over the age of 18. Everyone must sign a participant form.

Is food available or provided?

Food is available for purchase at Anakeesta.

Is photography & video recording allowed?

Yes. GoPros, cameras, and cellphones are allowed.

Is this a scheduled event?

Your admission to Anakeesta is good for any time, all day. Your ziplining experience, however, is scheduled for a specific time.

Is there a weight limit?

Guests must weigh between 70 and 270 lbs.