Charleston SC Plantation Tours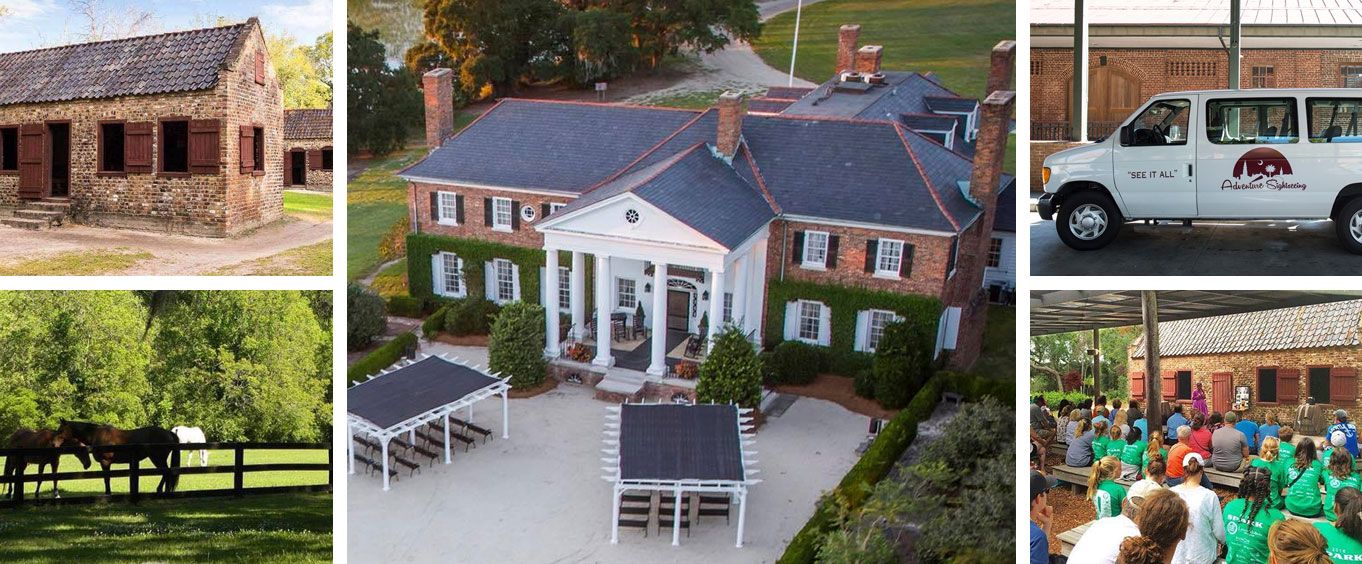 homesteads of the past. Filled with gorgeous gardens, intriguing points of interest, and even livestock, you won't want to miss these wonderful tours of Southern history. You'll see the antiquities, art, and architecture of a time well past. Book your Plantation tour today to be assured you'll have this opportunity while staying in Charleston.
Charleston Plantation Tours
The Bonnie Hall Plantation is a place rich in the history of Charleston, SC. On this Bus Tour guests have a chance to tour the 700 acres of the vast plantation, which was originally constructed in 1681, and because there is so much to see along with hearing about from the costumed tour guide it will last four hours in length. Explore the incredible house on the plantation grounds where so many owners have lived over the centuries, the grounds that include crops, ponds, and wetlands. The plantation tour also includes being able to see the original cabins where slaves on the plantation resided during the years of slavery in this country, showing that the plantation doesn't shy away from its history but owns it.
Available 18 days between Dec 11 & Dec 31
Dec 15
N/A
Sold Out
Dec 22
N/A
Sold Out
Dec 29
N/A
Sold Out
>
The historic area of Charleston, South Carolina has many plantations to explore. The next time your family is in the area, be sure to take part in the Magnolia Plantations Bus Tour. During this four and a half-hour, the knowledgeable and professional tour guide will provide information on all of the sights along the way. Guests will go on a 45-minute tram tour through the rice fields and swamps and also walk through the beautiful Romantic Garden all for one price. After touring the outside area of the property, visitors will go inside to take a 30-minute walkthrough plantation tour of the Magnolia Plantation home. The tour provides not only education about the area, but also allows them to see local wildlife that call this area home.
Available 20 days between Dec 11 & Dec 31