Charleston SC Attractions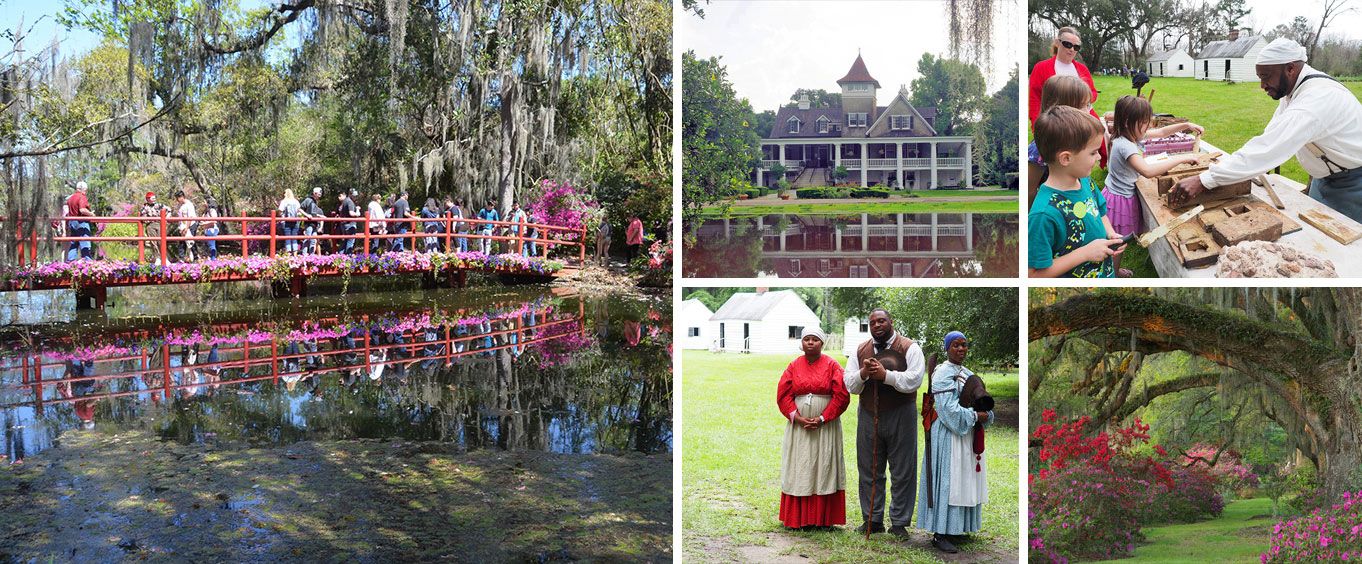 Magnolia Plantation is located in historic Charleston, South Carolina. Having been founded in 1676, it is the oldest plantation in the country. It was owned by the Drayton family, and ran from before the American Revolutionary War, to after the Civil War. Admission includes the Orientation Theater, the Historic Gardens, The Peacock Cafe, the Petting Zoo, the Conservatory, Gilliard Garden Center, and the Gift Shop. For an additional cost, guests can tour 10 different rooms of the Plantation house, filled with antiques and historical artifacts. Plus, get questions answered by the curator on duty in the History Room. The tour is great for all ages to learn about life on a plantation, and is handicap accessible.
Available 387 days between Dec 11 & Dec 31
The next time you and your family plan a visit to the area of Charleston, South Carolina, be sure to also include a visit to the South Carolina Aquarium. This attraction is recommended for all ages and typically visitors spend approximately two to four hours at the property. During the visit, guests will encounter over 5,000 aquatic and land-dwelling animals in a number of exhibits including sea turtles, birds, sharks, and sea otters. Visitors will learn about the animals and what the aquarium is doing to preserve wildlife and their natural habitats. Guests will also gain real hands-on experience and get up close and personal by taking part in the touch pool where animals such as stingrays and sea urchins are available to be touched and handled.
Available 385 days between Now & Dec 31
A fun-filled day awaits visitors to the South Carolina Aquarium. This attraction features 60 exhibits that allow guests to learn all about the life forms that live in the water. There is a special children's area where kids can get up close and personal with creatures that they would not normally interact with. The entire family will love the aquarium. Most guests spend around three hours viewing everything that the aquarium has to offer. If visitors that hungry, there are food and drinks available for purchase. There is also an on-site gift shop. Visitors may opt for general admission or an upgrade that allows them to see a movie in 4-D. Be sure to bring along a camera to capture the memories.
Available 355 days between Dec 12 & Nov 30