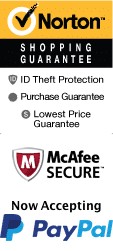 World Trade Center Tour With 911 Museum and 1 World Observatory Tickets
20 Dey St New York City, New York 10007
1-800-987-9852
Chat Now
The World Trade Center Tour is a one-of-a-kind experience that will take you all over the World Trade Center site, giving you close access to all the stories and memories of 9/11. The tour lasts approximately four hours and includes a visit to one of the most historically significant landmarks in America: One World Observatory, which has breathtaking views from high atop One World Trade Center.
The World Trade Center Tour makes other stops, including a Statue of Liberty-like Walk of Remembrance, the National September 11th Memorial, and the iconic Twin Towers. As you walk through this museum, many pieces of memorabilia will remind you of the days after 9/11 when you walked through the rubble that had once been known as "Ground Zero."
Participants will also be able to visit the newly renovated 9/11 Memorial Museum. The Glass Pavilion allows guests to see what it was like for those who lost their lives at ground zero. The new museum exhibits will tell moving stories about victims and families affected by 9/11, and visitors can reflect on the event that changed America forever.
You will have an opportunity to learn about the construction of One World Trade Center through a memorable elevator ride up to the 102nd floor. The views from up high will take your breath away and show you just how incredible this building is.
The World Trade Center Tour is a must for any New Yorker who wants an unforgettable experience that shows all sides of this tragic event in American history. This tour combines architecture with tragedy, history, and art in a way no other tour can. The World Trade Center Tour aims to bring you back to 9/11, but through its museums and memorials, it can show you a different world than what you experienced on September 11th.
Book Now!