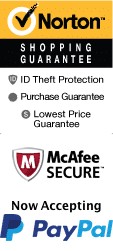 Philadelphia & Amish Tour
717 8th Ave New York City, New York 10036
1-800-987-9852
Chat Now
Experience the charm of the Amish countryside and explore the rich history of Philadelphia with the Philadelphia & Amish Country Day Trip From New York. This 12-hour adventure will take you on a journey through the scenic beauty of the Pennsylvania countryside and immerse you in the fascinating world of the Amish.

Starting from New York, you will be taken on a relaxing bus ride through the picturesque farmlands of Lancaster, Pennsylvania, where you will discover the Amish way of life. Witness the Amish people's unique culture and customs as you explore their traditional homes and farms and gain insight into their daily activities.

Your knowledgeable guide will share interesting facts and stories, helping you to gain a better understanding of the Amish way of life. You'll see historic covered bridges, explore traditional Amish markets and shops, and enjoy a hearty lunch of home-cooked Amish cuisine. This is the perfect opportunity to learn more about the Amish, their traditions, and their way of life.

After this, you'll journey to Philadelphia, which was once the capital of the United States. Philadelphia is known for its historic architecture, iconic landmarks, and excellent museums. You will embark on a tour through the city's famous landmarks such as the Liberty Bell, Independence Hall, the famous Reading Terminal Market, and much more.

The highlight of the tour will be visiting the Independence National Historical Park, where you will learn about the birthplace of America. You will witness the location of the signing of the United States Constitution, the Liberty Bell, and where the Declaration of Independence was read. The experience of standing in the very place where the foundation of American democracy took place is unforgettable.

Lastly, you will have free time to explore the lively streets of Philadelphia before making your way back to New York City. Whether you stroll through the city's world-renowned museums, explore the Italian Market, or taste Philadelphia's famous Philly cheesesteak, the choices are endless.

In summary, the Philadelphia & Amish Country Day Trip From New York is an unforgettable way to discover America's incredible history and culture. You will experience the beauty of the Amish countryside, learn about the famous historic landmarks of Philadelphia, and create memories that will last a lifetime. Don't miss out on this incredible experience and book your spot today!
Options:
Philadelphia and Amish Tour
Available 10/2/2023 until 3/30/2024 View Detailed Schedule
buggy ride
Tour
Duration: 11 hours
Lunch
Philadelphia and Lancaster
Coach
Book Now!