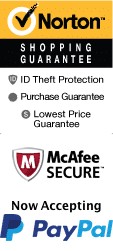 One World Observatory and World Trade Center Tour
22 Barclay St New York City, New York 10007
1-800-987-9852
Chat Now

All entrance fees included

Informative, friendly and professional guide

Likely to Sell Out

Perfect introduction for first-time visitors

Small-group tour

Duration: 2 hours

Schedule
Get ready to witness one of the most breathtaking views of New York City at One World Observatory through the World Trade Center Tour. Make your way to the iconic One World Trade Center, also known as Freedom Tower, and embark on a fascinating journey that will leave you in awe. The tour will begin with a brief history of the WTC and its significance to the city, followed by a visit to the three floors of the observatory, offering a panoramic view of the city.
The tour will take you up to the 100th floor of One World Trade Center, where you will experience unparalleled 360-degree views of the city's skyline from the main observation deck. The high-speed elevator will elevate you to the top in just a matter of seconds, and the stunning views will leave you in awe. On the way to the observatory, you will hear the story of the iconic building's construction, the challenges the builders faced, and the commemoration of the tragic September 11 event.
As you move to the 101st floor, you can indulge in a unique viewing experience in the form of the Sky Pod Elevator. You will witness a fascinating video that will take you on a journey through New York City's past, present, and future. Finally, the tour takes you to the highest point of the Observatory, the 102nd floor, where you can get a birds-eye view of the city.
Apart from the incredible views, the observatory offers several interactive exhibits, like City Pulse, a ring of HD screens that show New York's pulse and the See Forever Theater, a two minute video with time-lapse imagery that culminates into a dramatic view of the city. You can take a guided tour or explore the observatory at your own pace with audio guided tours.
After exploring the observatory, take your time browsing for souvenirs at the gift shop, where you can buy memorabilia to remember your trip. The One World Observatory & World Trade Centre Tour is approximately two hours long and requires a moderate amount of walking. You will be required to go through security checks before entering so that you can enjoy your tour without any worries.
In conclusion, The One World Observatory tour is a must-do for anyone visiting the city. The observatory provides an unforgettable experience with unmatched views of New York City and interactive exhibits that take you on a journey through the city's rich history and culture. Therefore, Get ready to witness stunning views you will never forget, book your spot today, and enjoy the tour that will leave you in awe.
Book Now!