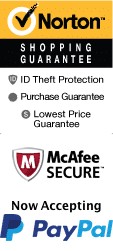 NYC Salsa Lovers Dancing Experience
Mercer Street New York City, New York 10013
1-800-987-9852
Chat Now


During this two hour class, you'll learn the basics of salsa dancing as you're guided by talented and experienced instructors. Don't worry if you're a beginner, these instructors are patient and will work at your pace to ensure you're fully immersed in the experience. By the end of the class, you'll be moving and grooving to the beat like a pro!

The NYC Salsa Lovers Dancing Experience takes place in a spacious stylish studio conveniently located in Manhattan. With vibrant music and a lively atmosphere, you'll feel like you've stepped right into a salsa club.

The focus of this experience is to bring people together through the universal language of dance, no matter what your background or experience level is. You'll meet and dance with people from all over the world, making new friends and creating memories that'll last a lifetime.

What sets this experience apart is that it allows visitors to fully immerse themselves in the culture of New York City through dance. It's not often that you get the opportunity to learn a new skill while also experiencing the vibrant atmosphere of the city.

This experience is perfect for anyone who is looking for a fun and exciting evening with friends or a significant other. It's also great for solo travelers who are looking to meet new people and try something new.

In summary, if you're looking for an unforgettable evening filled with rhythm and energy, then the NYC Salsa Lovers Dancing Experience is the place for you! Whether you're a beginner or experienced in salsa dancing, this activity will leave you feeling energized and satisfied. So put on your dancing shoes and get ready for an experience like no other!
Book Now!