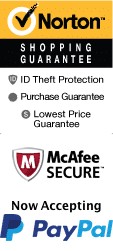 NYC Lower East Side Walking and Food Tour
205 E Houston St New York City, New York 10002
1-800-987-9852
Chat Now


The tour begins at a local restaurant, where you'll meet your guide and set out on your journey. You'll explore a variety of food stops, from delis to bakeries, and sample tasty treats like pickles, knishes, bagels, and chocolate. The tour is led by a local guide who is passionate about the neighborhood and its history, and they'll share their wealth of knowledge with you as you explore.

As well as food, the tour also covers the Lower East Side's rich history. You'll learn about the immigrant communities that have lived here over the years, from Irish and Jewish immigrants in the late 19th century to Puerto Ricans and Dominicans in the mid-20th century. You'll see historic buildings, neighborhoods, and landmarks, and get a sense of the neighborhood's unique character.

Overall, this tour is perfect for anyone looking to experience the real New York City. You'll get to explore a vibrant neighborhood, taste delicious food, and learn about its fascinating history. So if you want to discover the Lower East Side like never before, book this walking tour today.

In summary, the NYC Lower East Side Walking and Food Tour is an unforgettable way to explore one of New York City's most vibrant neighborhoods. You'll get to sample delicious food, learn about the history of the area, and experience the real New York City. Don't miss out on this unique and memorable tour - book now and embark on a journey through the heart of the Lower East Side.
Options:
Am Departure
Available Now until 3/31/2024 View Detailed Schedule
3 hour relaxing walk while eating our way through the neighborhood.
Book Now!