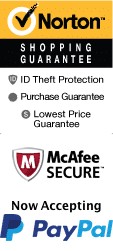 New York City Billionaires Row Walking Tour
86 34th St Brooklyn, New York 11232
1-800-987-9852
Chat Now
Are you ready to experience the glitz and glamour of New York City's Billionaires' Row? Look no further than the New York City Billionaires' Row Walking Tour! This activity takes place in Manhattan, where you'll stroll through the iconic and opulent streets of the Upper East Side.

During this two-hour walking tour, you'll be guided by a knowledgeable and friendly local tour guide who will lead you through the historic and lavishly decorated streets of Fifth Avenue. You'll see the world-renowned Central Park, take in the stunning views of the Hudson River, and see some of the most expensive and luxurious residential properties in the world.

As you walk along the tour, you'll learn all about the history of Billionaires' Row and the fascinating stories of some of its famous residents, such as Andrew Carnegie and Jacqueline Kennedy Onassis. The tour will also allow you to get up close and personal with some of the famous buildings, landmarks, and museums that make up the iconic skyline of New York City.

One of the highlights of the tour is the opportunity to see the exclusive and incredibly pricy retail shops that cater specifically to the richest people in the world. You'll walk by stores like Chanel, Prada, and Cartier and feel like a VIP.

After the tour, you'll have a new appreciation for the elite lifestyle that epitomizes Billionaires' Row, and you'll have tons of gorgeous photos to remind you of this once-in-a-lifetime tour experience.

The New York City Billionaires' Row Walking Tour is perfect for anyone looking to explore one of the most exclusive and fascinating neighborhoods in the world. Whether you're a lover of history, architecture, or just want to see how the other half lives, you won't want to miss this fantastic activity. Book your spot today and prepare to be dazzled by the stunning sights and sounds of New York City's Billionaires' Row!
Book Now!