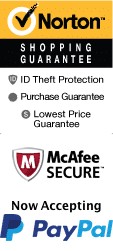 Made in Brooklyn Tour
73 Jay St Brooklyn, New York 11201
1-800-987-9852
Chat Now
Brooklyn, home to countless culture and art, offers a treat for enthusiasts who want to explore the city beyond the famous central landmarks. The Made in Brooklyn Tour aims to show visitors just that - what makes Brooklyn so unique and vibrant.

The tour begins at Williamsburg, known as the hipster haven of Brooklyn. From vintage boutiques to quirky street art, Williamsburg is a sight for sore eyes. After spending some time exploring the neighborhood, visitors will hop on a bus that takes them through Brooklyn's artistic side. One notable stop on the tour includes the Brooklyn Navy Yard - a historic shipyard that has now become a hub for creativity.

During the tour, visitors will also get a chance to witness how Brooklyn produces their famous artisanal products. The Made in Brooklyn Tour includes a visit to a chocolate factory, Brooklyn Winery, and a craft beer brewery. The tour guides are experts on the city's culture and history, sharing insightful and rich stories of how each factory began, making the tour not only enjoyable but also enlightening.

The Made in Brooklyn Tour lasts approximately four hours, with visitors enjoying views and experiencing the borough beyond the usual tourist spots. The tour takes guests to neighborhoods that are unique and thriving with a rich culture, including DUMBO, Gowanus, and Red Hook. Visitors also get the chance to see panoramic views of Manhattan from Brooklyn's waterfront, a view that truly captures the beauty of New York City.

Brooklyn's culture goes beyond what meets the eye, which is why the Made in Brooklyn Tour is an ideal addition to any traveler's itinerary. Visitors get to experience the city's artisanal movement, taste local produce, and see the city from a whole new perspective. With knowledgeable tour guides and a well-planned itinerary, the Made in Brooklyn Tour is a great way to explore one of New York's boroughs.

In closing, the Made in Brooklyn Tour offers a perfectly curated experience to those looking to see what makes Brooklyn unique. With stops at various factories and neighborhoods, the tour captures the essence of Brooklyn's cultural scene. A visit to Brooklyn without taking this tour is an injustice to the borough's thriving art scene.
Book Now!