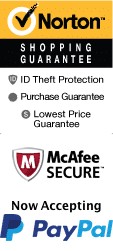 Guided Private Underground New York Subway Tour
1 Centre St New York City, New York 10007
1-800-987-9852
Chat Now
If you're looking for an alternative way to explore New York, then this guided subway tour might just be the adventure for you. This unique tour takes you on a private journey through the city's underground, covering the history, art, and culture that have helped shape America's most iconic city.

Your expert guide will take you on a journey through the New York Subway system, using classic routes that locals use every day. During the tour, you will be immersed in the ambience of the subway, where a blend of history and modern art create an extraordinary experience.

The tour comprises four different subway lines, the N, R, Q, and 7, with each line offering a unique glimpse of what the subway has to offer. You'll visit some of the largest transit hubs in the city, including the Astoria Blvd Station, Queensboro Station, Times Square-42nd Street Station, and others. As you travel, your guide will share stories about the subway system, giving you a more intimate understanding of its history and significance.

The tour will require you to walk around five miles of subway tunnels, so it's important to wear comfortable shoes and dress appropriately for the weather. You'll also have the opportunity to explore some hidden gems of the subway system, including unique art installations and urban graffiti, which you might miss if exploring the subway by yourself.

The tour takes approximately two and a half hours, making it an ideal way to spend a morning or afternoon in the city. You'll leave feeling more knowledgeable and with a deeper appreciation of the city's subway system, which is an iconic part of the New York experience.

Discover the hidden gems of the New York subway system by booking this expertly guided tour. The intimately convivial experience will leave you feeling more knowledgeable and with a deeper appreciation of the city's subway system. If you're seeking an alternative exploration of the city, then this subway tour is an adventure you won't want to miss.
Book Now!