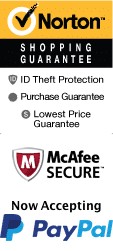 Central Park Walking Tour
764 Doris C Freedman Pl New York City, New York 10019
1-800-987-9852
Chat Now

Get inside tips from a local

Ideal choice for families

Small group ensures personal service

Soak up the atmosphere on a walking tour

Led by a local guide

Duration: 3 hours

Schedule
If you want to take a break from the hustle and bustle of New York City and immerse yourself in nature, a Central Park Walking Tour is the perfect choice for you. Located right in the heart of Manhattan, Central Park is a haven from the concrete jungle that surrounds it. On this tour, you will be able to explore the picturesque scenery and learn about the history of this iconic park.
The walking tour is led by an experienced and knowledgeable guide who will take you through some of Central Park's most famous landmarks, including the Bethesda Fountain, the Central Park Zoo, and the Conservatory Gardens. Along the way, the guide will share interesting facts and stories about the park, which was designed in the mid-19th century by Frederick Law Olmsted and Calvert Vaux.
The tour lasts around two hours, during which you will cover about two miles of walking. Suitable clothing and comfortable shoes are recommended because there will be some steep inclines and uneven terrain. Also, be sure to bring a camera as you'll want to capture the beauty of this iconic park.
Central Park is not just an outdoor space for New Yorkers to enjoy; it is also a cultural hub with many popular events throughout the year. Whether you're visiting in the spring for the beautiful cherry blossoms or in the winter to enjoy some ice-skating at the Wollman Rink, there's always something going on in Central Park.
One of the highlights of the tour is the Central Park Zoo. The zoo is home to over 130 different species of animals, including lemurs, red pandas, and even polar bears. The zoo is also an outdoor wildlife sanctuary where you can witness the animals in their natural habitats.
As one of the most popular attractions in New York City, Central Park has a rich history that is worth exploring. It has been at the center of many fascinating events, from concerts to political rallies. You may even come across movie sets that take advantage of the park's scenic views.
In conclusion, a Central Park Walking Tour is a must-do activity and an excellent way to experience the beauty and culture of this iconic park. With an experienced guide leading the way, you'll get a unique perspective on the park's history, landmarks and hidden gems. Don't miss the chance to experience one of New York City's most beloved attractions.
Book Now!