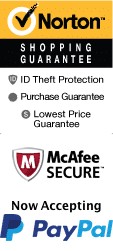 Brooklyn Street Art, Food, & Drink Crawl
Dumbo Brooklyn, New York 11201
1-800-987-9852
Chat Now
Get ready to feast your eyes and your taste buds on the Brooklyn Street Art Food & Drink Crawl! This tour takes place in the heart of Brooklyn, New York, where you'll get to experience some of the best street art that the city has to offer. The tour not only showcases stunning murals and graffiti art, but also introduces you to some of the city's best local cuisine and drinks.
The walking tour lasts for approximately three hours, covering around 1.5 miles in total. Along the way, you'll stop at four different restaurants and bars, where you'll get to meet the owners, learn about their businesses, and try out some of their specialties. The tour is led by a knowledgeable guide, who will provide insight into the murals and street art you encounter.
The first stop on the tour takes you to a casual spot where you'll sample some of the best hot wings Brooklyn has to offer. From there, you'll wander through the streets, taking in the vibrant and colorful murals that line the walls. The second stop is a local bar that serves up creative cocktails and artisanal beer. You'll enjoy a delicious beverage while admiring some of the most stunning street art in the area.
The third stop on the tour is a hidden gem, a cozy restaurant serving up dishes inspired by Caribbean and Latin American cuisine. Here, you'll indulge in delicious flavors while chatting with the owner, who has a passion for combining the flavors and spices of different cultures. Finally, the tour ends at a rooftop bar with stunning views of the Brooklyn skyline. Here, you'll sip on refreshing cocktails while gazing out at the colorful murals and buildings below.
This tour is not just about the food and drinks, but also about the stories and history behind the murals and street art. Your guide will provide insight into the artists and the messages behind their work. You'll learn about the significance of the murals to the local community, the history of the area, and the unique character of Brooklyn.
In conclusion, if you're looking for an experience that combines art, food, and drinks, look no further than the Brooklyn Street Art Food & Drink Crawl. With its unique blend of flavors and culture, this tour offers a truly authentic experience of the vibrant city of Brooklyn. Come join us and discover the hidden gems and flavors of this fascinating borough.
Book Now!