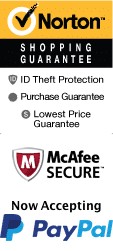 Asian Dumplings & Dim Sum in NYC
16 Beaver St New York City, New York 10004
1-800-987-9852
Chat Now
Delight your taste buds with a trip to the heart of New York for an immersion in the flavors of Asian dumplings and dim sum. The Asian Dumplings and Dim Sum tour is a journey of culinary exploration across the best-rated eateries in Chinatown, Manhattan. The tour offers an unbeatable experience where visitors not only taste savory and sweet dumplings but also gain insights into the cultural traditions of New York's beloved Chinatown.

As you join the guided walking tour, prepare for a 2-hour culinary adventure through the colorful streets of Chinatown. You will visit four different eateries where knowledgeable guides will introduce you to authentic and delicious dim sum options cooked using fresh local ingredients. Whether you are a vegetarian or a meat lover, the tour offers an array of options that cater to all dietary preferences.

Along with tasting the delicious food, you will learn about the storied histories and cultures of the participating eateries on the tour. Relish in the sights, smells, and sounds of the bustling food markets, and watch as locals haggle and trade in a rich cultural atmosphere unique to Chinatown.

Immerse yourself in the rich cultural heritage of New York's Chinatown, and get a glimpse of the diversity of the city's inhabitants. The tour is perfect for solo travelers, couples, or entire families, and provides an opportunity to learn and taste something new.

Join the Asian Dumplings and Dim Sum tour and treat your taste buds to a unique culinary feast straight from the heart of New York's Chinatown. This is a sensory experience not to be missed, so book your tickets now and take the first step towards an unforgettable culinary tour!
Book Now!