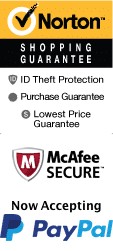 Music Road Resort
Henderson Chapel Road 303 Pigeon Forge, TN 37863
1-800-987-9852
Chat Now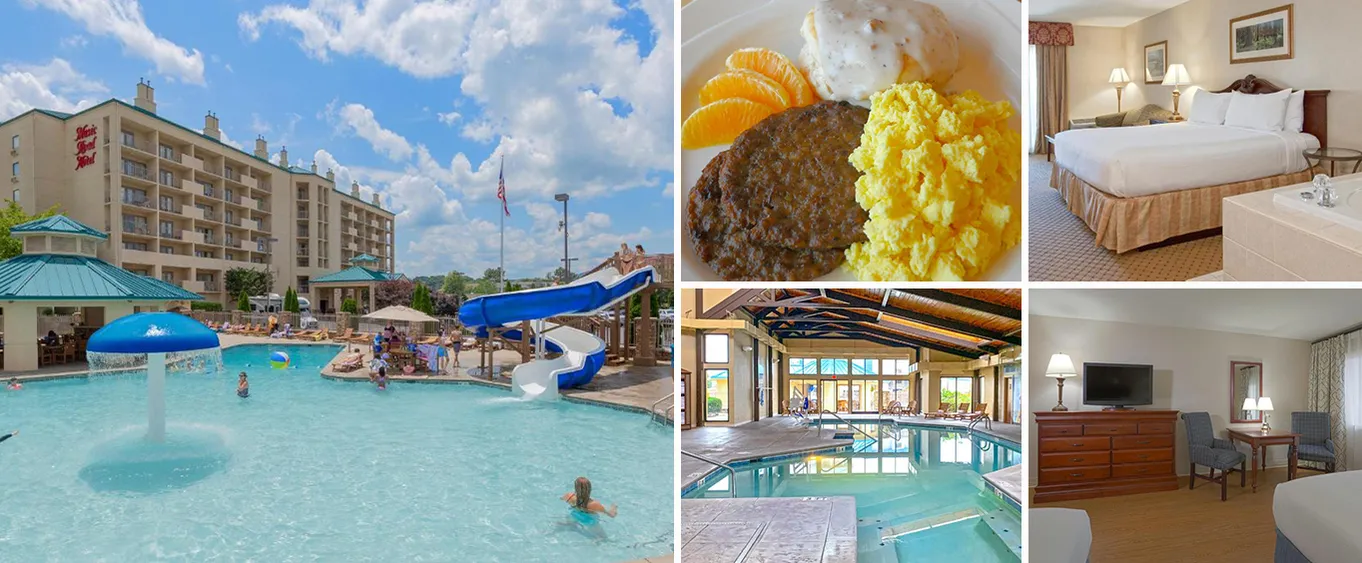 Escape into the enchanting charm of the Music Road Resort tucked away in the mesmerizing Pigeon Forge Area, Tennessee. Nestled amidst natural splendor, this serene getaway exudes a perfect blend of Southern hospitality and comfort, making it the ideal spot for a relaxing vacation. Whether you plan a romantic sojourn, a family holiday or a solo retreat, the captivating scenic views and inviting ambiance make this resort a guest's paradise.

A less than a mile away, the Hollywood Wax Museum stands as a beacon of fun and excitement. An unforgettable, star-studded experience awaits you at this interactive 'meet and greet' with your favorite celebrities! A little over a mile off, the Titanic Museum is an impressive two-story museum shaped like the Titanic itself. It offers exhibits featuring real artifacts from the ship and its passengers. If your heart yearns for the outdoors, you're in luck, as Smoky Mountain Alpine Coaster, the longest downhill ride in the USA with over a mile of track, is a short drive away giving you a thrilling and scenic adventure.

Take a plunge in the Resort's welcoming outdoor pool or enjoy a quiet evening by the heated indoor pool, whichever suits your fancy. A well-equipped fitness center catering to your workout needs stands at your disposal. The hot tub offers a tranquil retreat to soak up the warmth and let go of stress. Start your day in grand style with a scrumptious hot continental breakfast that features a variety of sumptuous options.

Make yourself at home in spacious rooms that boast rich décor and exceptional comfort. Stay connected with the world through high-speed internet, while enjoying your favorite shows on a flat-screen TV that comes with cable. Brew a fresh cup of coffee in your in-room coffee maker as you iron your outfits for the day. Suites with microwave and fridge are also available, adding the perfect touch of convenience to your stay.

As the day winds down, embark on a culinary journey at the many restaurants located within 3 miles of the resort. From Mel's Classic Diner, a wonderful 50's style eatery, to the Bullfish Grill, renowned for its steak and seafood, you're guaranteed supreme dining experiences right at your doorstep. The Island in Pigeon Forge, a large entertainment complex with retail shops and eateries, is also nearby, making Music Road Resort the perfect gateway to a spontaneous shopping spree. Book your stay at Music Road Resort and turn your vacation into an unforgettable experience!
Location Highlights
Perched on a charming stretch in Pigeon Forge, Tennessee, the Music Road Resort is a haven for travelers who crave culture, adventure, and nature. Just a quick jaunt away lies a diverse shopping landscape, ranging from quirky craft malls and local boutiques to handy convenience stores and well-stocked grocery stops. Food enthusiasts are in for a treat with a cornucopia of restaurants offering palate-pleasing dishes from the Tennessee region and beyond. In the vicinity, outdoorsy souls can immerse themselves in the verdant tranquility of nearby parks, while thrill-seekers may whet their adrenaline appetites with a wide array of attractions. To sum it up, Music Road Resort bewitches not just with its innate charm, but also its strategic location nestled amidst a vibrant backdrop of shopping, dining, and recreational establishments.
.
Book Now!