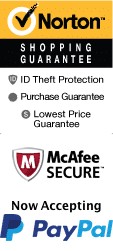 Hampton Inn Gatlinburg
967 Parkway Gatlinburg, Tn, TN 37738
1-800-987-9852
Chat Now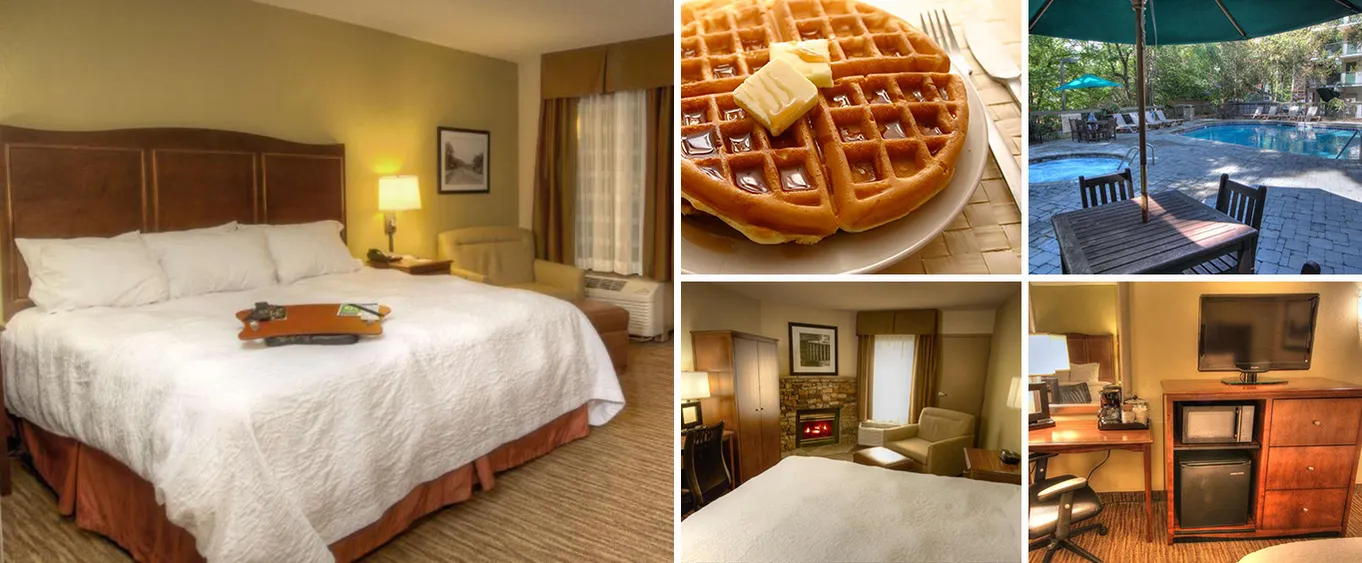 Picture your vacation framed by the tranquil and stunning backdrop of the mountains in Gatlinburg. Your stay at Hampton Inn Gatlinburg will bring to life all of your vacation fantasies with its exquisitely crafted architecture that beautifully complements the neighboring scenery, and its top-notch services that make your comfort and satisfaction a priority. This stunning piece of paradise is not just a place to lay your head, but an experience loaded with conveniences that will infuse enjoyment and relaxation into every second of your vacation.

For the intrepid traveler, our property is nestled less than a mile from the iconic Great Smoky Mountains National Park. This offers you an unparalleled opportunity to explore and connect with nature right from your doorstep. Feel the refreshing mountain air as you hike through winding trails, and enjoy a rich tapestry of verdant forests, meandering rivers, and abundant wildlife. A short drive also takes you to Ober Gatlinburg, a mountain-top amusement park and ski area pulsating with year-round adventures from skiing and snowboarding in winter, to an alpine slide and scenic chairlift views in summer.

Hampton Inn Gatlinburg doesn't just offer a place to rest. It is equipped with stellar features and amenities to fill every moment of your stay with invigorating or relaxing activities. Start your day with an energizing workout in our state-of-the-art fitness center, then enjoy a dip in our heated indoor pool or unwind in the hot tub, both offering panoramic mountain views. Treat yourself to our impressive, hot continental breakfast with an array of tantalizing options to fuel your body for the day's activities.

Imagine the comforting pleasure of returning to a room richly layered in refined aesthetics and comfort-enhancing features. Regardless of your chosen room type, all our accommodations have a TV with cable channels for your entertainment and free high-speed internet access to keep you connected. A coffee maker is available to start your day with a refreshing brew, while a fridge and microwave facilitate snack or meal preparations. Our rooms are also fitted with iron/ironing boards, and we offer free local calls to our guests. For those who prefer a deeper layer of comfort, rooms equipped with Jacuzzi suites are available.

As you round off your day, a culinary adventure awaits you. A short stroll from the hotel welcomes you to a collection of exceptional restaurants representing a world of flavors all within 3 miles. Indulge in a fine meal at the Peddler Steakhouse or a hearty Italian fare at The Best Italian. Shopaholics aren't left behind in this fine location, the Mountain Mall is less than 2 miles away, offering a plethora of shops and boutiques. If you are also into sports, the Rocky Top Sports World facility is merely a short drive away. The Hampton Inn Gatlinburg shapes your dream vacation into a memorable reality with its strategic location and pristine services.
Location Highlights
Nestled in the heart of Gatlinburg, Tennessee, the Hampton Inn Gatlinburg provides an enviable location with boundless amenities surrounding it. Just a stone's throw away lies the quirky and eclectic Gatlinburg Crafts Community, an eight-mile loop of craft shops, boutiques and art studios, perfect for both souvenir seekers and art enthusiasts. For food lovers, a bevy of mouth-watering eateries encircle the hotel, from the succulent Tennessee BBQ at Delauder's Smoky Mountain barbecue to the authentic Italian cuisine at The Best Italian Cafe & Pizzeria. For al fresco aficionados, the nearby mesmerizing Great Smoky Mountains National Park beckons with its serene beauty and captivating wildlife. A quick run for necessities is a breeze with several convenience stores and gas stations lining the area, ensuring guests have what they need at their fingertips. Experience the pulse of Gatlinburg with the Hampton Inn at the epicenter, blending comfort with the buzz of city life.
.
Book Now!