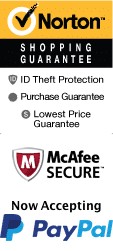 Fairfield Inn & Suites by Marriott Sevierville Kodak
3620 Outdoor Sportsman Place Kodak, TN 37764
1-800-987-9852
Chat Now
With its attractive, contemporary design and ideal scenic location, any traveler will find Fairfield Inn & Suites by Marriott Sevierville Kodak to be the perfect retreat for an unwinding vacation. Whether you are looking for action-packed adventure or a tranquil getaway, this hotel caters to diverse vacation needs and interests. Boasting a comfortable environment and friendly staff, Fairfield Inn & Suites features spectacular views of the mountains, a tantalizing reflection of the full-fledged vacation that awaits you when you choose to stay here.

Situated less than a mile from the esteemed Smoky Mountain Opry, you are virtually a stroll away from an unprecedented theatrical experience. Should the excitement lure you further, journey a mile and a half to encounter the Titanic Museum, an absolute must-visit attraction for history enthusiasts. If miles don't deter your enthusiasm, a short drive from the hotel lands you at the doorstep of Dollywood, the iconic amusement park offering a blend of thrilling rides, mesmerizing shows and irresistible food.

Take a break from exploration and relish the amenities Fairfield Inn & Suites places at your disposal. Begin your day at the on-site fitness center, following which a dip in the indoor heated pool will rejuvenate your senses. Seeking more relaxation? The hot tub is your answer. Start your adventures afresh each morning with a hot, continental breakfast that promises to stir your taste buds. For avid golfers, a state-of-the-art golf course awaits your arrival.

A regard for contemporary living extends to the rooms, where you will find a pool of facilities—from cable TV for your entertainment cravings, coffee maker for your caffeine intakes, ironing facilities for your last-minute touch ups, and much more. Stay connected with the world via high-speed internet, seamlessly conduct business with the help of free local call service or simply satisfy your midnight cravings with room service. With a fridge and microwave at your disposal, self-made midnight snacks are a sure winner.

As your stay draws to a close, you'll appreciate the hotel's proximity to various restaurants, enabling you a last-minute taste of local flavors. Located within 3 miles are popular dining spots like Chop House and Applewood Farmhouse Restaurant. For shoppers, the Tanger Outlets, a mere 2.5 miles away, offer a great selection to choose from. Fairfield Inn & Suites by Marriott Sevierville Kodak brings your vacation dreams to life, situating you in the heart of attractions, while providing an inviting home away from home. Your adventurous yet relaxing vacation awaits you here.
Location Highlights
The Fairfield Inn & Suites by Marriott Sevierville Kodak, nestled in the delightful city of Kodak, Tennessee, boasts an exceptional location for travelers to relish. Surrounding the hotel, guests will find an array of shopping attractions such as assorted quaint boutiques and craft malls, perfect for discovering local treasures. The area also offers all the conveniences from major grocery stores to numerous gas stations for your everyday needs. Gastronomes will delight in the multitude of delectable eateries nearby, some renowned for their unique regional dishes, presenting a captivating culinary adventure. For nature lovers, he hotel is in close proximity to enchanting national parks, adding a touch of tranquility to your trip. Furthermore, the dynamic range of local attractions, including thrilling theme parks and immersive cultural sites, will ensure complete entertainment during your stay. The strategic location of this hotel undoubtedly enriches every visit with a blend of convenience, enjoyment, and relaxation.
.
Book Now!