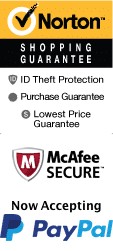 Country Town N Suites
523 East Parkway Gatlinburg, Tn, TN 37738
1-800-987-9852
Chat Now
Picture yourself cozied up in the heart of Gatlinburg, just a short distance from the surreal vistas of Great Smoky Mountains National Park, in a charmingly homely environment that offers a perfect blend of comfort, convenience, and value. This is exactly the delightful experience that the Country Town N Suites offers every vacationer seeking to discover the alluring beauty of Tennessee's magnificent theatre of nature. Imagine waking up to breathtaking views of the surrounding mountains, adorned with mist kissing the highest peaks, right from the comfort of your room. This homely and welcoming hotel prides itself on making your vacation as value-packed and relaxing as possible.

Country Town N Suites is strategically located less than a mile from the popular Gatlinburg Mountain Coaster, offering you easy access for a thrill-filled day of roller-coaster rides with stunning mountain views. Other top attractions, such as the Salt and Pepper Shaker Museum, are also less than two miles away. If you fancy a steep hike to witness panoramic vistas of the Smoky Mountains, then the Gatlinburg Trail is just a short drive away. You'll quite literally be vacationing in the hub of top Gatlinburg attractions.

Back at the hotel, retreat to an array of facilities designed for your comfort and relaxation after a busy day of sightseeing. From cooling off in the outdoor pool or catching a sunset from the comfort of a heated hot tub, to rejuvenating in the hotel's fitness center for the next day's adventures, there's no shortage of choice. A delightful continental hot breakfast is also served each morning to make your stay more convenient and enjoyable.

Accommodation at the Country Town N Suites doesn't just offer a place to sleep. It brings a luxurious experience that adds color to your vacation. From air-conditioned rooms equipped with modern televisions and high-speed internet to maintain your digital connectivity, to a coffee maker for your morning brew as you soak up the mountain views, every room sets the scene for a memorable stay. Comforts extend to practicalities such as iron/ironing boards, free local calls, and even a fridge and microwave to add a homey feel to your vacation. For those desiring a bit more luxury, Jacuzzi suites are available.

As you explore the gastronomical delights of Gatlinburg, the hotel's location places you within three miles of authentic local restaurants like the Pancake Pantry and Smoky Mountain Brewery. For shopping enthusiasts, malls such as Mountain Mall and The Village Shops are also conveniently nearby. To top it all, sports lovers can catch the local games at the nearby Gatlinburg Sportsman's Club. Experience a vacation like no other at the Country Town N Suites, where the charm of the Smoky Mountains meets the comfort of home for an unmatched vacation experience.
Location Highlights
Nestled in the heart of Gatlinburg, Tennessee, Country Town N Suites is much more than just a place to rest your head. Its picturesque surroundings blend seamlessly with a myriad of exciting attractions just a stone's throw away. A short stroll will take you to the lively downtown Gatlinburg, teeming with charming boutiques, craft malls, and alluring culinary destinations offering everything from Tennessee's famous BBQ ribs to an assortment of delectable Southern delicacies. Convenient grocery stores and gas stations are also readily accessible for those last-minute travel essentials. For nature enthusiasts, the proximity to the Great Smoky Mountains National Park presents an irresistible opportunity for capturing breath-taking views and engaging in thrilling outdoor activities. So, whether you're looking for an adventure-filled vacation, a gastronomic journey, or just a tranquil escape amid nature, Country Town N Suites offers the perfect starting point.
.
Book Now!