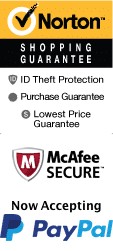 Country Inn & Suites by Radisson, Pigeon Forge South, Tn
4215 Parkway Pigeon Forge Pigeon Forge (tn), TN 37863
1-800-987-9852
Chat Now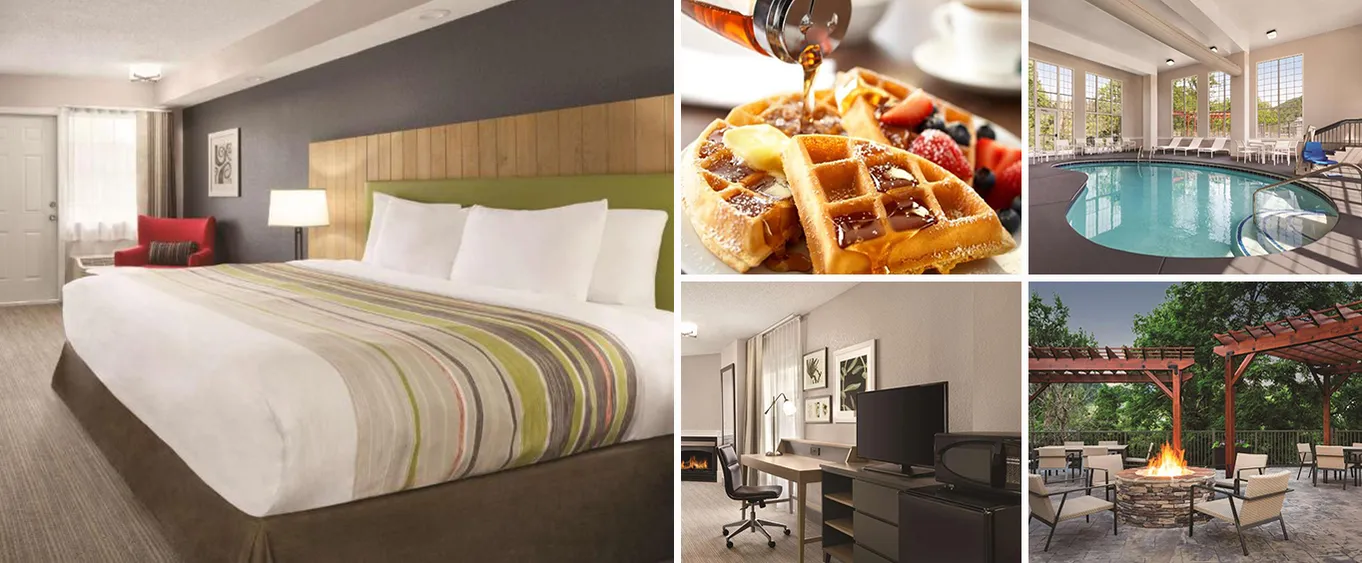 Begin your journey into the ambiance of home-like comfort and invigorating leisure when you select your stay at the Country Inn & Suites by Radisson, Pigeon Forge South, TN. Ideally nestled in the heart of Pigeon Forge, the hotel provides the perfect blend of southern hospitality and modern convenience. Here, the appeal of enjoying your vacation comes easy - from the warmth of tastefully furnished rooms, to its proximity to renowned attractions, making it a vacationer's paradise.

Situated less than a mile from the world-famous Dollywood and Dollywood Splash Country, adrenaline-charged fun is never far from your doorstep. Nearby is the Old Mill, which less than a mile away too, offers a charming blend of history and quaint shopping experiences. A short drive further unlocks a trove of natural beauty at the Great Smoky Mountains National Park, enticing adventures from hiking to wildlife spotting. The hotel's strategic location isn't just close to the action, but stays as a serene sanctuary where you can kick back and unwind after a day full of activity.

As you step into the hotel, you will be greeted by a world-class array of amenities aimed at enhancing your experience. Start your day with a bang, hitting all the right notes at our state-of-the-art fitness center, before making a splash in the heated indoor pool or unwind in the hot tub. A hot, continental breakfast awaits post your invigorated start, filled with delightful choices, keeping you fuelled for the adventures that await.

The comfort extends to the rooms, where every amenity is in place making your stay relaxed and worry-free. Every room is equipped with a flat-screen TV featuring cable channels, a modern coffee maker to jumpstart your mornings, ironing facilities, along with the convenience of free local calls. Furthermore, the presence of high-speed internet caters to both the needs of the leisure and the business traveler alike. While a refrigerator and microwave in every room add the final touch, ensuring your comfort food or late-night snacks are always within your reach.

As you bring your joy-filled day to a close, you'll find a plethora of dining options, sports arenas, and shopping malls within a three-mile radius, extending your vacation experience beyond the confines of the hotel. No matter what your preference, the Country Inn & Suites by Radisson, Pigeon Forge South, TN, is more than just a hotel - it's where your enriching vacation begins.
Location Highlights
Nestled in the heart of the Pigeon Forge, the charming Country Inn & Suites by Radisson is an inviting gateway to the myriad of pleasantries this southern town has to offer. Within a short stroll, discover a plethora of fantastic shopping opportunities, from quaint boutiques offering local crafts to convenient grocery and convenience stores. Food connoisseurs won't be disappointed with the diverse gastronomic delights in the neighborhood, ranging from traditional southern cuisine to tempting international delicacies. Outdoor enthusiasts can venture to the nearby parks, providing a serene setting for varied activities such as hiking, picnicking, and wildlife spotting. The hotel's proximity to major attractions, including Dollywood and the Great Smoky Mountains National Park, provides a thrilling twist to your stay, making it truly unforgettable.
.
Book Now!