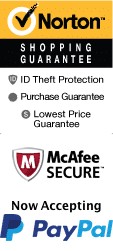 Outdoor Gravity Park Zorbing Pigeon Forge 2023 Schedule
Pigeon Forge, Tennessee is home to Outdoor Gravity Park, an all-weather-conditions site where you can have a thrilling experience. If you are below the maximum weight of 260 pounds, you will have an opportunity to ride the orbs down the hill for an unforgettable vacation. Pigeon Forge will also accommodate your friends and family as there is something for everyone to enjoy. Before retiring to the numerous hotels in the neighborhood, you can take an opportunity to film yourself on the zorbing rolls for a lifetime memory.
Outdoor Gravity Park Zorbing Pigeon Forge Schedule
Outdoor Gravity Park

People usually spend about 1-2 hours at the park.

Date / Day
Available Times

Outdoor Gravity Park has no available bookings for this date.
Full Calendar
Outdoor Gravity Park:
Hop into a giant rolling orb and roll down the big hill to have yourself a blast!

Book Now!