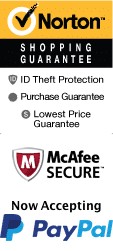 Interesting Fort Lauderdale, FL Travel Facts
From downtown museums and theatre to nightclubs and yachting, Fort Lauderdale, Florida has a lot going for it. Known as the 'Venice of America', this canal filled city has been home to everyone from raucous spring breakers to romantic getaways. It houses a diverse culture, that is sure to spark much intrigue with any traveler. Take a visit to the largest drive-in theater and flea market, the Swap Shop, or any of the interesting area museums!
Fort Lauderdale City Info:
Thanks to its many canals, it's known as 'Venice of America'.
Land Area: 36.0 square miles
City's major parks: Ft Lauderdale Beach, Bill Keith Preserve, Cypress Creek Sand Pine Preserve, Floyd Hull Stadium
Number of radio stations: 5 AM; 2 FM
Number of television stations: 7
Fort Lauderdale Weather and Climate:
Average daily high/low temperature -- Jan: 59/78; July: 73/90F
Average annual precipitation -- 61.6 inches
Distances to other Metropolitan Areas from Fort Lauderdale:
Clearwater, FL -- 205 miles
Daytona Beach, FL -- 218 miles
Gainesville, FL --278 miles
Jacksonville, FL -- 304 miles
Miami, FL -- 26 miles
Ocala, FL -- 243 miles
Sarasota, FL - 170 miles
Tampa, FL -- 191 miles
West Palm Beach, FL -- 42 miles
Fort Lauderdale Safety Phone # and Major Hospitals:
Ambulance: 911
Police: 911
Fire: 911
Broward General Medical (1600 S Andrews Avenue)
Florida Medical Center (5000 W Oakland Park Boulevard........)
Holy Cross Hospital (4725 N Federal Highway)
Plantation General Hospital (401 NW 42nd Ave)
North Ridge Medical Center (5757 N Dixie Highway)
North Broward Hospital District (303 Se 17th St)
Westside Regional Medical Center (8201 W Broward Boulevard........)
Fort Lauderdale Hospital (1601 E Las Olas Boulevard........)
Cleveland Clinic Hospital (3100 Weston Rd)
Fort Lauderdale Top Tourism Draws and Seasons:
Spring Break
African American Research Library and Cultural Center
Bonnet House Museum and Tropical Gardens
Museum of Art Fort Lauderdale
Museum of Discovery and Science
Hugh Taylor Birch State Park
Port Everglades
Fort Lauderdale Major Shopping Areas:
Festival Flea Market Mall
Galleria Mall
Las Olas Boulevard
Sawgrass Milles
Swap Shop
Citi Center
Fort Lauderdale Major Dining Areas:
Pompano Beach
Las Olas Boulevard
Melrose Park
Chula Vista Isles
Palm Aire Village
Fort Lauderdale Famous Landmarks & Historic Places:
Port Everglades
Stranahan House
Museum of Art Fort Lauderdale
Fort Lauderdale Swap Shop
Fort Lauderdale Famous Natives and Residents:
Lee Majors (Actor)
Leo Goodwin, Sr. (Businessman and Philanthropist)
Marilyn Manson (Musician)
Sean Murphy (NASCAR Driver)
Paige O'Hara (Actress)
Jaco Pastorius (Jazz Bassist)
Dwayne Johnson, The Rock (Actor and Professional Wrestler)
Notable Moments in Fort Lauderdale History:
1821 -- Florida becomes a US territory.
1911 -- Officially incorporated as a town.
1862 -- City surrenders to Union forces.
1959 -- Public schools become desegregated.
Interesting facts about Fort Lauderdale:
The city can be considered the western corner of the Bermuda Triangle.
The city is the setting for the 1986 movie Flight of the Navigator.
There are 23 miles of beach in Fort Lauderdale.
Fort Lauderdale Population and Demographics:
City of Fort Lauderdale Population -- 152,397 (as of the 2000 census)
Male -- 52.4%
Female -- 47.6%
White -- 64.3%
Black -- 28.9%
American Indian and Alaska Native -- 0.2%
Asian -- 1.0%
Hispanic/Latino -- 9.5%
2000 percent population 18 and over -- 80.6%
65 and over -- 15.3%
Median household income - $37,887
Fort Lauderdale Colleges and Universities:
Art Institute of Fort Lauderdale
Broward Community College
Florida Atlantic University
Florida International University
Lynn University
Nova Southeastern University
Fort Lauderdale Economy & Business -- Notable Companies based in Fort Lauderdale:
AutoNation
Citrix Systems
DHL Express
Spirit Airlines
National Beverage Corp.
Fort Lauderdale Hispanic Community Media and Churches:
Stirling Road Spanish Baptist Church
WLTV
WMGE 94.9