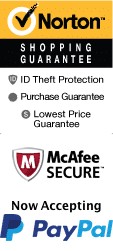 Fort Lauderdale Historical Tour
231 SW 2nd Ave Fort Lauderdale, Florida 33301
1-800-987-9852
Chat Now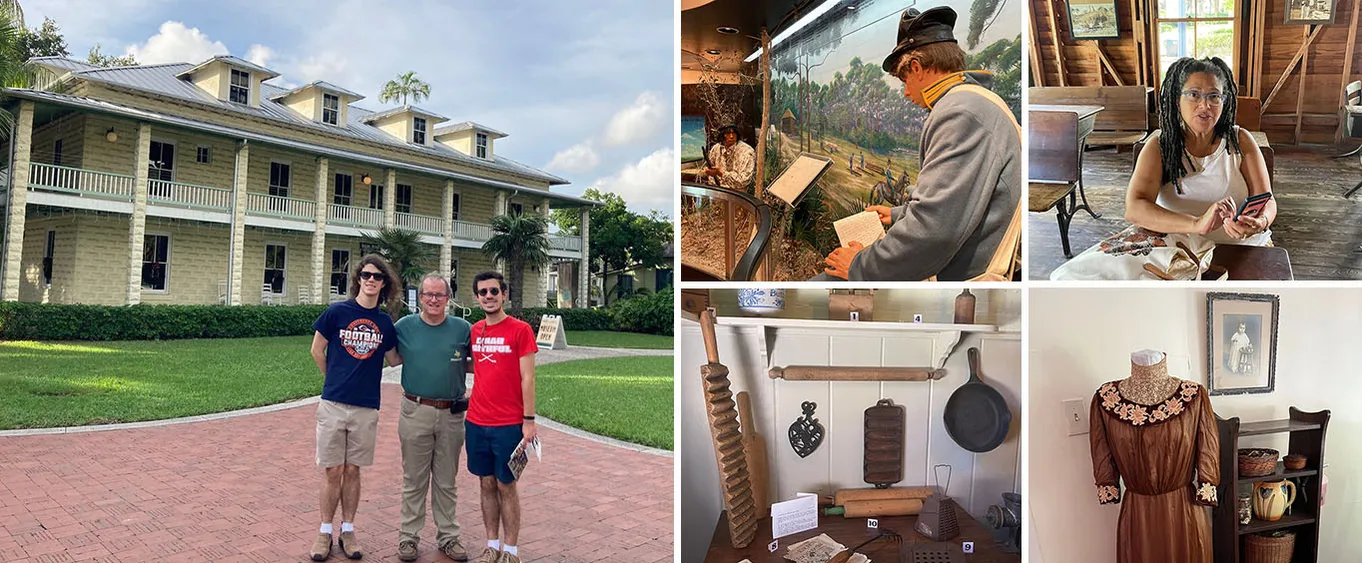 Experience the rich history and charm of Fort Lauderdale with the Fort Lauderdale Historical Tour. Immerse yourself in the tantalizing tales of the city's past as you journey through its vibrant streets, dotted with vintage galleries, murals, and other ancient landmarks. This tour is perfect for history buffs, architecture enthusiasts, and anyone who wants to learn more about Fort Lauderdale's vibrant culture.

Your tour guide will start by taking you through the famous Riverwalk, a scenic section of Fort Lauderdale that allows you to take in the beauty of the city. The tour will then proceed to the Old Fort Lauderdale Village and Museum, where you will learn about the rich 19th-century history of the city. After that, you'll proceed to the Wreck Bar, a bar that has been in operation since 1952 and witnesses many titillating tales of Fort Lauderdale's history.

As you amble through the streets, you will be regaled with such stories as the Fort Lauderdale Stranahan's House, where you will learn about the tales of the house's founders, Frank and Ivey Stranahan, and how they founded this iconic city. Marvel at the rich Moorish architecture of Boca Raton Resort and the beautiful Bonnet House Museum, a popular spot for Fort Lauderdale weddings and events.

The tour will climax with a visit to the Historical Society of Fort Lauderdale, where you will get to see firsthand how the city has evolved over the years, and the Elbo Room, a saloon that played a pivotal role in the history of Fort Lauderdale. You will see the beer you love and learn about its role during the time of WWII.

The Fort Lauderdale Historical Tour lasts approximately 2.5 hours, and you are advised to wear comfortable shoes and carry a light bag. There is no pick-up service, and you will have to meet the tour guide at the designated spot. The tour does not include any meals, but you can grab something to eat at one of the numerous restaurants situated along the way.

Pass By
Bonnet House in Fort Lauderdale, FL
Experience a slice of Old Florida at the Bonnet House Museum & Gardens in Fort Lauderdale. A haven of historic charm and tranquil scenery, the 35-acre estate boasts lush gardens, a large collection of art, and a stunning plantation-style house dating back to 1920. Learn about Fort Lauderdale's pioneering history through the luxurious lens of the Bartlett family, and let your troubles melt away in this oasis of tranquility.

Experience the iconic Elbo Room in Fort Lauderdale; the ultimate beachfront bar that pairs historical charm with modern pleasures. This legendary spot, established since 1938, offers tantalizing drinks, live music, and a vibrant social scene. It's an open invitation to relax, meet locals and travelers, and create unforgettable memories under the Florida sun.

Pass By
Fort Lauderdale Riverwalk
Immerse yourself in the vibrant soul of Florida at Fort Lauderdale's iconic Riverwalk. This scenic waterfront park promises an enticing blend of entertainment, dining, and shopping, set against the stunning backdrop of the New River. Explore its verdant tropical landscape by day, and bask in the energetic street life by night. Breathtaking views and local culture unite at the Fort Lauderdale Riverwalk – a genuine Floridian gem.

Pass By
Historic Stranahan House Museum
Step back in time at the Historic Stranahan House Museum in Fort Lauderdale, Florida. This stunning pioneer house enchants with its captivating history and beautiful architecture. Enjoy guided tours which shed light on Fort Lauderdale's history and the Stranahan family's pivotal role. Nestled among towering palms, its riverfront location further adds to its charm. A stunning glimpse of Florida's past!

Pass By
Old Fort Lauderdale Village
Discover the heart of Fort Lauderdale's rich history at the Old Fort Lauderdale Village. This complex of magnetic historical attractions includes a museum, two preserved 1900s homes, and a replica of a 1899 schoolhouse. Here, you can delve into fascinating exhibits on local heritage, wander through vintage architecture, and imagine life at the turn of the century. Explore a slice of Floridian history that's both educational and enchanting!

Venture into the deep blue at The Wreck Bar in Fort Lauderdale, Florida - a unique underwater and marine-themed bar. Their mesmerizing mermaid shows and porthole views of the hotel's pool will leave you captivated. Dive into a delicious array of tropical drinks and local seafood, while relishing in this buried treasure of Fort Lauderdale's vibrant nightlife.
In conclusion, if you are a lover of history and want to learn more about the rich yet intriguing history and culture of Fort Lauderdale, make sure you take advantage of the Fort Lauderdale Historical Tour. With its rich tales of tragedy and triumph, this tour is sure to captivate and inspire you. So book your place, and get ready to experience all that makes Fort Lauderdale such a fascinating and unique destination.
Frequently Asked Questions for Fort Lauderdale Historical Tour:
Approximately how long does the Fort Lauderdale Historical Tour last?

It lasts approximately 2 hours.

For what ages is the tour appropriate?

Great for all ages.

Is photography / video recording allowed on the Fort Lauderdale Historical Tour?

Yes.

Is the Fort Lauderdale Historical Tour handicap accessible?

Yes.
Book Now!