YOUR PEACE OF MIND IS OUR TOP PRIORITY
Should you need to cancel at any time, you have up to 48 hours from your vacation start date to do so for a 100% future travel credit.
Branson, MO Helicopter Tours
Gain a bird's eye view of Branson as you fly high above the bright lights and sprawling theaters. Take your family aboard your very own helicopter tour as you suspend over the city and the beautiful Table Rock Lake. Don't forget your cameras because this is the opportunity to take breathtaking pictures!
Read More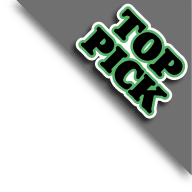 An unforgettable afternoon or evening on Table Rock Lake awaits you with one of the Showboat Branson Belle Lunch & Dinner Cruises.
Available 50 days between Now & Dec 31
Oct 16
12:00 PM
4:00 PM
8:00 PM
Oct 17
N/A
Sold Out
Oct 18
N/A
Sold Out
Oct 23
12:00 PM
4:00 PM
8:00 PM
Oct 24
N/A
Sold Out
Oct 25
N/A
Sold Out
Oct 30
12:00 PM
4:00 PM
8:00 PM
Oct 31
N/A
Sold Out
Nov 01
N/A
Sold Out
>
Branson visitors who love helicopter tours should check us out at Chopper Charter Branson Helicopter Tours because we love to deliver great aerial tours of Branson's nearby Ozark mountain range, the beautiful Ozarks. With the fabulous maneuverability that this aerial ride provides, you will have the opportunity to see the sights up close as well as far above the ground. Your tour of the area will be enhanced by your licensed pilot, who provides you with interesting facts and stories of the sights as you hover above, making your time in the air entertaining and enjoyable. Travel in style in a comfortable, state-of-the-art helicopter.
Available 444 days between Now & Dec 31
Oct 13
10:00 AM
11:00 AM
1:00 PM
3:00 PM
4:00 PM
Oct 14
10:00 AM
11:00 AM
1:00 PM
3:00 PM
4:00 PM
Oct 15
10:00 AM
11:00 AM
1:00 PM
3:00 PM
4:00 PM
Oct 16
10:00 AM
11:00 AM
1:00 PM
3:00 PM
4:00 PM
Oct 17
10:00 AM
11:00 AM
1:00 PM
3:00 PM
4:00 PM
Oct 18
10:00 AM
11:00 AM
1:00 PM
3:00 PM
4:00 PM
Oct 19
10:00 AM
11:00 AM
1:00 PM
3:00 PM
4:00 PM
Oct 20
10:00 AM
11:00 AM
1:00 PM
3:00 PM
4:00 PM
Oct 21
10:00 AM
11:00 AM
1:00 PM
3:00 PM
4:00 PM
Oct 22
10:00 AM
11:00 AM
1:00 PM
3:00 PM
4:00 PM
Oct 23
10:00 AM
11:00 AM
1:00 PM
3:00 PM
4:00 PM
Oct 24
10:00 AM
11:00 AM
1:00 PM
3:00 PM
4:00 PM
Oct 25
10:00 AM
11:00 AM
1:00 PM
3:00 PM
4:00 PM
Oct 26
10:00 AM
11:00 AM
1:00 PM
3:00 PM
4:00 PM
Oct 27
10:00 AM
11:00 AM
1:00 PM
3:00 PM
4:00 PM
Oct 28
10:00 AM
11:00 AM
1:00 PM
3:00 PM
4:00 PM
Oct 29
10:00 AM
11:00 AM
1:00 PM
3:00 PM
4:00 PM
Oct 30
10:00 AM
11:00 AM
1:00 PM
3:00 PM
4:00 PM
Oct 31
10:00 AM
11:00 AM
1:00 PM
3:00 PM
4:00 PM
Nov 01
10:00 AM
11:00 AM
1:00 PM
3:00 PM
4:00 PM
>