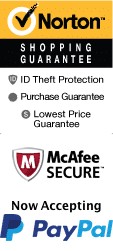 Pointe Plaza Hotel
2 Franklin Avenue Brooklyn New York 11211 New York, NY 11211
1-800-987-9852
Chat Now
Are you looking for a serene and comfortable place to stay during your vacation in New York City? Look no further than the Pointe Plaza Hotel. This hotel offers the perfect mix of luxury and affordability, making it a great choice for any traveler looking to explore the city in style.

Located less than a mile from the iconic Brooklyn Bridge, the Pointe Plaza Hotel is the perfect starting point for your adventure in New York City. You could easily walk to the bridge and take in the breathtaking views of the skyline or take a stroll in the nearby waterfront parks. If you're looking for more excitement, the hotel is also located just a short drive from popular Brooklyn neighborhoods such as Williamsburg and DUMBO.

The Pointe Plaza Hotel offers a range of amenities that ensure a comfortable and enjoyable stay. With a fitness center, indoor pool, and hot tub, guests can maintain their fitness routines and relax in style. The hotel also offers a free continental breakfast every morning, featuring a variety of hot and cold options, perfect for fueling up before a day of exploring the city.

In addition to its great amenities, the Pointe Plaza Hotel also offers a range of room options to suit any guest's needs. Whether you're traveling alone or with family, the hotel has a room that will fit your needs. Available amenities include a TV with cable and pay-per-view options, free Wi-Fi, a coffee maker, ironing board, and a fridge and microwave.

For those looking to explore the surrounding areas, the hotel is conveniently located close to a number of popular Brooklyn eateries, including chic rooftop bars, hip restaurants, and unique cafes. If you're looking for a shopping experience, you'll be happy to know that the hotel is just a short drive from the Atlantic Terminal Mall.

Overall, the Pointe Plaza Hotel is a great choice for your next vacation in New York City. With its great location, range of amenities, and comfortable rooms, this hotel offers everything you need for a memorable trip. Book your stay today and experience the best that Brooklyn has to offer!
Location Highlights
Located in the heart of Brooklyn, the Pointe Plaza Hotel is an ideal base to explore the bustling city of New York. Visitors can easily access top attractions such as the Brooklyn Museum, Brooklyn Bridge, and the Barclays Center. The hotel is located close to a range of shopping opportunities, including several grocery stores, convenience stores, and specialty boutiques. For those seeking to indulge in some delectable cuisine, the nearby restaurants offer a diverse array of dishes, from classic American fare to exotic international flavors. Be sure to try the famous New York-style pizza at one of the nearby pizzerias. Prospect Park, just a short walk from the hotel, is perfect for nature lovers seeking a peaceful retreat. With its beautiful lake and abundant greenery, it's a great place for a picnic or a morning jog.
.
Book Now!