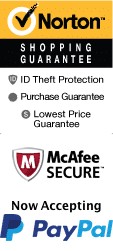 Hilton New York Fashion District
152 West 26Th Street New York, NY 10001
1-800-987-9852
Chat Now
The Hilton New York Fashion District is the perfect place to stay during your vacation in the bustling city of New York. Its central location, modern amenities, and luxurious accommodations make it a popular choice among travelers. Whether you're in town for business or leisure, this hotel will surely impress you with its exceptional service and convenience.

Less than a mile from the hotel is the High Line Park, an elevated public park built on a historic freight rail line. You can stroll through a variety of gardens and lawns, take in breathtaking views of the city skyline, and explore various works of art. Another must-see attraction within 2 miles is the Empire State Building, one of the tallest buildings in the world that offers panoramic views of the city. This hotel is also located within a short drive from other tourist hotspots such as Times Square, the Statue of Liberty, and Central Park.

As for hotel amenities, the Hilton New York Fashion District offers a fitness center equipped with state-of-the-art exercise equipment for those who want to stay in shape during their stay. The heated indoor pool is another popular option for guests who want to relax and unwind. In addition, guests can enjoy a complimentary continental breakfast in the mornings, complete with a variety of tasty options to start the day off right. The hotel also boasts a beautifully designed lobby that features modern artwork and comfortable seating areas.

Every room at this hotel is equipped with a flat-screen TV with cable channels, a coffee maker, and an ironing board for your convenience. High-speed internet is also available throughout the hotel, perfect for business travelers who need to stay connected. Room service is also available for those who want to dine in the comfort of their own room. Some rooms even come with a mini-fridge and microwave, making it easy for guests to store snacks and reheat leftovers.

If you're in the mood for some shopping, the Macy's Herald Square is within 3 miles from the hotel. This iconic department store is one of the largest in the world, offering a diverse collection of clothing, beauty products, and accessories. For those interested in sports, Madison Square Garden is less than 2 miles away, where numerous sports games and concerts take place throughout the year. And for those looking for a bite to eat, a myriad of dining options can be found within walking distance from the hotel.

In conclusion, the Hilton New York Fashion District is a great choice for anyone visiting New York City. Its prime location, fantastic amenities, and luxurious accommodations make for an unforgettable vacation experience.
Location Highlights
The Hilton New York Fashion District is a luxurious hotel located in the heart of Manhattan's vibrant fashion district. Guests will enjoy being within close proximity to iconic landmarks such as the Empire State Building and Madison Square Garden. The hotel is also conveniently located near a variety of shopping opportunities ranging from small boutique shops to large department stores. For those looking for groceries or convenience items, there are several grocery stores and gas stations located nearby. Dining options are endless, including famous New York City pizza joints and delicatessens. Guests can also take a stroll in nearby parks such as Bryant Park or visit popular attractions like the High Line Park. The Hilton New York Fashion District is the perfect location for guests looking to experience the best of what the city has to offer.
Book Now!