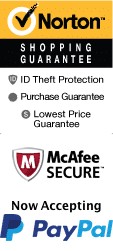 Hilton Garden Inn Long Island City New York
29-21 41St Avenue New York City, NY 11101
1-800-987-9852
Chat Now
If you plan on vacationing in Long Island City in New York, the Hilton Garden Inn is the perfect place to stay. With its sleek design and modern amenities, the hotel provides a warm and welcoming atmosphere to its guests. They offer personalized service, making sure your stay is comfortable and enjoyable. Whether you're on a family vacation, a business trip or just want to escape for the weekend, the Hilton Garden Inn provides everything you need and more.

Less than a mile from the Hilton Garden Inn is Gantry Plaza State Park, one of the top activities to do within walking distance. The park offers a stunning view of the Manhattan skyline across the East River, providing ample space for an outdoor picnic, fishing or just taking a stroll. Other top activities within two miles of the hotel include the Museum of Moving Image and Kaufman Astoria Studios. If you're willing to venture a little further, you'll find the famous Central Park, Times Square, and The Empire State Building.

The Hilton Garden Inn offers a variety of amenities to make your stay comfortable and enjoyable. The hotel fitness center is open 24 hours, and the indoor heated pool provides an oasis for a relaxing swim. Wake up to a hot and delicious breakfast from their on-site restaurant, or relax and unwind in the hot tub. The hotel offers a 24-hour business center for those needing to work while on vacation. The hotel underwent a renovation in 2019 to enhance their guest experience, providing modern and updated guest rooms to its visitors.

The hotel amenities at the Hilton Garden Inn includes a fitness center, a heated indoor pool, a hot tub, and a continental breakfast. The fitness center is open 24/7, allowing guests to exercise whenever it is convenient for them. Guests can also relax and unwind in the heated indoor pool or the hot tub. The continental breakfast is served at the Garden Grille & Bar, and guests can choose hot and cold options to get their day started.

Every room at the Hilton Garden Inn is equipped with cable TV, coffee maker, iron/ironing board, free local calls, and high-speed internet. Jacuzzi suites are available for a luxurious stay, while the standard rooms provide comfort and convenience for any guest. The hotel provides room service, and every room is equipped with a fridge and microwave.

There are numerous restaurants to choose from within three miles of the Hilton Garden Inn. Il Falco, located within walking distance, offers an Italian menu with beautiful views of the Manhattan skyline. The Local, a sports bar within two miles, provides a casual environment to watch sports and enjoy food and drinks. Just three miles away, you will find the famous Tavern on the Green, which offers beautiful outdoor seating and a sumptuous menu in the heart of Central Park.

In conclusion, the Hilton Garden Inn is an excellent place to stay during your visit to Long Island City in New York. The hotel's exceptional amenities, beautiful location, and personalized service will make your stay unforgettable. The hotel's proximity to top activities and restaurants in the area makes it an ideal base for your New York City getaway.
Location Highlights
The Hilton Garden Inn, Long Island City is situated in the heart of one of the most vibrant neighborhoods in New York City. Within walking distance are several options for grocery stores and convenience stores, including Foodcellar Market and Walgreens. For those who enjoy boutique shopping and value unique finds, the Creekside Craft Mall is a must-visit. Foodies can explore nearby restaurants such as Casa Enrique to taste authentic Mexican cuisine and savor their signature dish: mole. The hotel is also just a short distance away from the iconic Empire State Building and Broadway shows, making it easy to enjoy fantastic entertainment options. Plus, the nearby Gantry Plaza State Park is perfect for a stroll and offers breathtaking views of the city skyline.
.
Book Now!