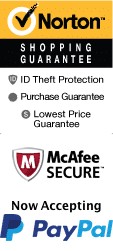 Courtyard by Marriott New York Manhattan Upper East Side
410 East 92nd Street Yorkville, NY 10128
1-800-987-9852
Chat Now
If you're going to New York City for a vacation, the perfect place to stay is the Courtyard by Marriott New York Manhattan/Upper East Side. This hotel is located in the center of Manhattan, making it very convenient to go anywhere in the city. It is a great choice for people on vacation because of its prime location, high-quality amenities, and fantastic service.

If you're looking for top activities within two miles of the hotel, the Guggenheim Museum is just half a mile away. This world-renowned museum has been around since the 1930s, showcasing modern and contemporary art. Its exhibits span a range of mediums from painting to sculpture, giving visitors a complete picture of the history of modern art. The Metropolitan Museum of Art is also within easy distance of the hotel, less than two miles away. This museum is the largest in the US and is a must-visit for art enthusiasts.

The Courtyard by Marriott New York Manhattan/Upper East Side is full of world-class amenities to enhance your vacation experience. The hotel has a fitness center where you can enjoy an invigorating workout. If you're looking to relax, there is a hot tub to soak in after your workout. The hotel also offers an outdoor pool, which is perfect for swimming and sunbathing. The continental breakfast here is hot and delicious, ensuring that you fuel up for the day ahead.

The hotel's rooms are also equipped with several amenities to ensure a comfortable stay. Every room has a TV with cable, so you can watch your favorite shows while you relax. There is also a coffee maker in every room, so you can enjoy a hot, steaming cup of coffee in the morning or evening. The hotel's Wi-Fi is high-speed, ensuring you can remain connected at all times. The room service here is top-notch, with anything you order being delivered to your doorstep.

Nearby to the hotel, there are plenty of shopping and dining options available. The incredible Madison Ave, well-known for its luxury boutiques, is only a ten-minute walk from the hotel, whereas the famous Park Ave is just six blocks away. You can also take a leisurely stroll to Central Park, just a little over a mile away. For dining, the hotel itself has The Bistro, where you can grab a meal or beverage, and there are plenty of other options in the surrounding area.

In conclusion, if you want a luxurious, hassle-free New York vacation, the Courtyard by Marriott New York Manhattan/Upper East Side is the perfect choice. With its fantastic location, top-notch amenities, and comfortable rooms, the hotel is the ideal place to stay to have an unforgettable vacation in the city that never sleeps.
Location Highlights
Nestled in the iconic Upper East Side of Manhattan, the Courtyard by Marriott New York Manhattan/Upper East Side puts you right in the cultural heart of the city that never sleeps. This hotel is located near Central Park, which is perfect for a leisurely stroll or a picnic on a sunny day. Sports enthusiasts would love to visit The Met, which is a sports stadium and is just a short walk from the hotel. The hotel is placed in a residential neighborhood with numerous grocery stores and convenience stores, including Duane Reade and Rite Aid. Nearby restaurants such as Gracie's Cafe and BurgerFi offer delicious meals from breakfast to dinner; you wouldn't want to miss trying their signature dishes. Central Shopping Mall is also located near the hotel and offers splendid shopping opportunities to visitors.
Book Now!