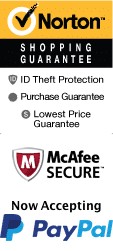 Comfort Inn & Suites Near Stadium
2477 Third Avenue Bronx, NY 10451
1-800-987-9852
Chat Now
Looking for a comfortable and convenient stay in New York? You're definitely in luck with Comfort Inn & Suites Near Stadium. With a prime location just a stone's throw away from Yankee Stadium, this hotel offers everything you could need for a memorable and comfortable vacation. Whether you're in town to catch a ballgame or explore the city, this hotel provides the perfect home base for your adventures.

Within less than a mile of the hotel, you'll find a ton of fascinating things to do. Take a tour of Yankee Stadium and soak in the history and grandeur of one of America's most iconic baseball parks. Alternatively, head over to the Bronx Museum of the Arts for a dose of culture and creativity, or explore the grandeur of the New York Botanical Garden just a short drive away. With so many incredible attractions within easy reach, you'll never be bored during your stay at Comfort Inn & Suites Near Stadium!

The amenities at the Comfort Inn & Suites Near Stadium are nothing to sneeze at, too. Start every day off with a delicious continental breakfast, and keep up with your fitness regime at the hotel's well-equipped gym. Relax after a long day out on the town with a soak in the hot tub or a refreshing dip in the indoor pool. And if you're looking for more excitement, check out the hotel's arcade and game room for some old-fashioned fun.

Rooms at Comfort Inn & Suites Near Stadium are equipped with everything you could need for a relaxing stay. Enjoy cable TV on your in-room flat screen, brew yourself a cup of coffee or tea, and take advantage of free high-speed Wi-Fi to stay connected with loved ones back home. Every room is furnished with an iron and ironing board, fridge, and microwave, making it easy to enjoy a longer stay or feel at home while you're away.

With so much to do and see around the Comfort Inn & Suites Near Stadium, you're guaranteed to have a great time. But if you're looking to branch out, you'll find plenty of great restaurants, bars, and shopping opportunities within 3 miles of the hotel, including the Bronx Terminal Market and Matteo's of the Bronx. For a vacation that's both comfortable and convenient, Comfort Inn & Suites Near Stadium is the ideal choice.
Location Highlights
Located in the heart of New York City, Comfort Inn & Suites Near Stadium offers easy access to numerous tourist attractions, shopping centers, and restaurants. Guests can walk to the nearby Yankee Stadium for a game, or hop on the subway to explore the city's other famous landmarks. Take a stroll through the sprawling greenery of Central Park or visit the historic Statue of Liberty. Unwind after a day of sightseeing by venturing to the array of restaurants, ranging from popular fast-food chains to fine-dining restaurants. For a shopping extravaganza, guests can explore the diverse array of shops, from high-end boutiques to local craft malls. Whether you're in the mood for a quick snack from the convenience store or a grocery run at the nearby supermarket, the options are endless!
.
Book Now!