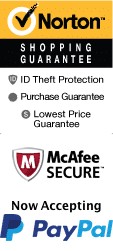 EVEN Hotel Brooklyn - IHG
46 Nevins St New York City, NY 11217
1-800-987-9852
Chat Now
If you're planning a trip to New York City, the EVEN hotel is an excellent place to stay for a comfortable and convenient vacation. Located in the heart of Brooklyn, this hotel offers a wide range of amenities that make it an ideal choice for travelers. From its spacious and modern rooms to its excellent location, there are many reasons why you should consider staying here.
If you're looking to explore the local area, you'll be delighted to know that there are plenty of activities within 2 miles of the hotel. One of the top attractions is the Brooklyn Museum, which is less than a mile from the hotel. This world-renowned museum is home to an extensive collection of art and artifacts from around the world, making it an incredible place to visit.
About the Hotel
The hotel offers a range of amenities that will make your stay comfortable and enjoyable. You will find a fitness center, outdoor pool, and hot tub, which can provide relaxation after a long day of sightseeing. Plus, the hotel provides a complimentary continental breakfast that includes hot and cold food items, making it an ideal way to start your day.
In addition to these excellent amenities, the hotel also boasts some unique features. For example, the hotel has recently undergone a renovation, which has brought a fresh and modern look to the rooms and hallways. Additionally, the hotel offers a shuttle service to and from the local subway station, making it easy to get around the city.
About the Rooms

When it comes to the room amenities, the EVEN hotel is well-equipped. Every room is equipped with a TV, coffee maker, iron/ironing board, free local calls, high-speed internet, fridge, and microwave. If you're in the mood for a snack or a cold drink, a fridge and microwave will fulfill your needs.
Finally, if you're looking for something to do outside of the hotel, there are several sports arenas, shopping malls, and restaurants to explore nearby. For example, Barclays Center, home of the Brooklyn Nets, is just a short drive away, as are several other world-class museums and galleries.
The EVEN hotel is a top-rated accommodation option in the heart of Brooklyn, with close proximity to several notable attractions. The hotel features modern amenities, comfortable rooms, and is an excellent choice for a convenient and comfortable vacation.
Location Highlights
Located in the bustling and vibrant neighborhood of Brooklyn, this hotel offers easy access to some of the most exciting attractions that New York City has to offer. Just steps away from the hotel, travelers will find a variety of shopping options, including local boutiques and craft malls, as well as larger grocery stores and convenient gas stations. For those looking to indulge in the local cuisine, there are plenty of restaurant options nearby, serving up everything from classic New York-style pizza to renowned dishes such as Brooklyn-style bagels and lox. With several parks and attractions just a short distance away, visitors can take in the iconic skyline views from the Brooklyn Bridge, stroll through the beautifully landscaped grounds of Prospect Park, or catch a game at the nearby Barclays Center. Whether looking to explore the city or simply relax and enjoy the atmosphere of Brooklyn, this hotel is the perfect destination for any traveler.
Book Now!