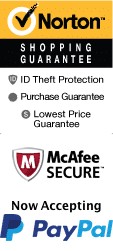 Avion Inn Ascend Hotel Collection
23-45 83Rd Street East Elmhurst, NY 11370
1-800-987-9852
Chat Now
Welcome to the Avion Inn Ascend Hotel Collection, where you'll find a convenient location and plenty of amenities to make your stay comfortable and enjoyable.
About the Hotel
Located less than two miles from LaGuardia Airport, the Avion Inn has a state-of-the-art fitness center and an outdoor heated pool for relaxing after a long day of travel. Start each morning off with a delicious breakfast. The hotel offers luxurious Jacuzzi suites for those looking for a more comprehensive experience. Recently renovated, the Avion Inn Ascend Hotel Collection offers guests a luxurious stay with all the amenities.
About the Rooms
The rooms are outfitted with modern furniture and appliances, providing a comfortable, relaxing atmosphere. TVs with cable and pay-per-view, complimentary high-speed internet, coffee makers, ironing boards, and free local calls are all included in each room, along with a fridge and microwave. For a more exclusive experience, Jacuzzi suites are available.
For those looking to explore the city, the Avion Inn is conveniently located near many of New York City's top attractions. Spend the day at the Museum of Modern Art, or take a stroll through Central Park. The hotel is also a short drive from the world-renowned Yankee Stadium and Madison Square Garden. There are also plenty of restaurants, sports arenas, and shopping malls within a few miles of the hotel. At the Avion Inn Ascend Hotel Collection, you can expect a comfortable stay with plenty of amenities and a convenient location just minutes from downtown. Enjoy the fitness center and relax in one of the hotel's recently renovated rooms. You're sure to have a memorable stay with so many attractions nearby.
Location Highlights
The Avion Inn Ascend Hotel Collection, located in the heart of New York City, boasts a prime location with numerous points of interest within close proximity. For those seeking shopping ventures, there are plenty of options available, including a variety of grocery stores and convenient gas stations. Additionally, there are a handful of boutiques and craft malls nearby to satisfy those searching for retail therapy. Food aficionados will be delighted with the range of restaurant options available, including the famous local dish - New York-style pizza. Other nearby attractions include stunning parks, including Central Park, and famous landmarks like the Empire State Building and the Statue of Liberty. The location of this hotel ensures that guests have endless opportunities to explore and make the most of their New York City experience.
.
Book Now!