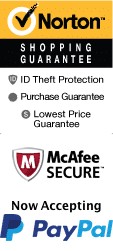 Popular Economy Hotels in New York City
If you're planning to visit New York City and would like to stay in one of the popular economy hotels in New York City, you'll have a range of options to choose from.
At these affordable hotels, you'll be near popular area attractions, have a variety of standard amenities, and will be able to save on your budget.
Carter Hotel
Located in Times Square, the Carter Hotel is in the center of the Theatre District. With 700 standard guestrooms, many have stayed in the Carter Hotel and have enjoyed the variety of activities that surround the hotel. When you stay at the Carter Hotel, you'll have access to bus and train transportation that are right by the front door of the hotel, so you can explore the city.
Astor on the Park
At Astor on the Park Hotel, you'll overlook Central Park and be near popular New York City attractions like Columbus Circle, Carnegie Hall, Rockefeller Center, Radio Music Hall, Macy's, Madison Square Garden, and Fifth Avenue. You'll also be near a few popular museums, the Museum of Natural History and Museum of Modern Art.
Columbus Studios
Located just 1 block west of Central Park on Manhattan's Upper West Site, Columbus Studios offers a variety of amenities and is surrounded by public transportation. You'll always have something to do when you stay at Columbus Studios, because you'll be just minutes from Central Park, the Museum of Natural History, the planetarium, and other attractions.
Comfort Inn & Suites Airport
Just 6 miles from attractions like Shea Stadium, Rockefeller Center, and the Empire State Building, Comfort Inn & Suites offers access to many popular area attractions. You'll also enjoy valuable amenities such as free weekday newspaper and complimentary continental breakfast. Enjoy shopping at one of the nearby malls or explore the city.